London's hair transplant clinic
work with trusted, experienced surgeons
Patient Focused Clinic with 5* reviews
London Hair Transplants With
Experienced Surgeons
Our Harley Street and Putney clinics, located in the heart of London, provide you with easy access to the most advanced treatments available. Our philosophy is to give each patient a personalised care experience.
As a clinic, we strive for excellence. To ensure you receive the best treatment, we provide the latest in treatments that achieve a natural look.  Our staff pay the highest attention to detail, ensuring you feel relaxed and comfortable during your time with us.
Hair loss & hair transplant treatment with natural looking results
At The Treatment Rooms, equipment and products we use are meticulously selected based upon experience and medical evidence.
Achieving clinical excellence is a matter of professional pride and we perform rigorous quality checks against national and international standards to ensure you receive the best, safest care.
When it comes to your consultation and treatment, our doctors will explore your concerns and aspirations. On this basis, we will create a holistic treatment plan for you, aiming to achieve natural, flawless results.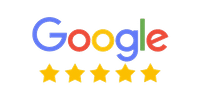 ★★★★★
Best hair treatment consultancy on Harley Street - I went to a few different consultants before deciding on Treatment Rooms as these guys seemed very knowledgeable and used the newest technology. I'm very glad I did because I couldn't be happier with the results! Expert care from beginning to end.
Sharm Vara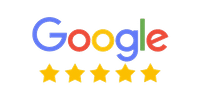 ★★★★★
The clinic is very clean and maintained to a high standard. Dr Vara was very professional, knowledgeable and caring. He was able to answer any questions I had and took the time to listen to any opinions I had. After the initial session Dr Vara has regularly kept a check on my progress and is there to answer any questions I have.
Rikesh Patel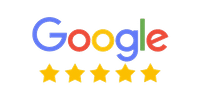 ★★★★★
Having thought about hair treatment for a long while as my hair has been receding around my temples, I was relieved to meet with Dr Fernando who made me very relaxed and developed a clear management plan for my hair loss. My hair loss is now under control and I couldn't be happier!
Vik M.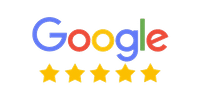 ★★★★★
Dr Fernando provided sound knowledge on FUE hair Transplant during my consultation, whilst showing genuine interest in my requirements and concerns. After the surgery, Dr Fernando kept in contact to hear my progress. I highly recommend them for their quality of work, patient care, good practice and competitive pricing.
Steven Lingham
September 15, 2020
American gossip columnist, blogger and TV celebrity Perez Hilton is rarely out of the media pages, so,...
Harley Street
10 Harley Street
London W1G 9PF
Open Monday to Sunday, 10am to 9pm
Putney
278 Upper Richmond Road, Putney
London SW15 6TQ
Open Monday to Sunday, 10am to 7pm