What is FUE hair transplant surgery?
FUE hair transplant surgery involves relocating hairs from the back and sides of the head to a balding area. Over 6-12 months these hairs will grow, recreating hair where it has previously been lost. The end result is a rejuvenated appearance and this is what our hair transplant Surgeons at The Treatment Rooms specialise in.
FUE Hair Transplant Results
How does FUE hair transplant surgery work?
1) Work with our FUE hair transplant surgeons to form a bespoke treatment plan.
2) Take hairs that are resistant to the balding process from the back and sides of the head.
3) Transplant these resistant hairs into thinning and balding areas
4) Wait 8-12 months for the transplanted hairs to grow and thicken
5) Free follow up care with our FUE hair transplant Surgeons
What our FUE hair transplant patients think of us: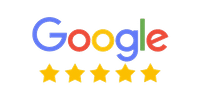 ★★★★★
Best hair treatment consultancy on Harley Street - I went to a few different consultants before deciding on Treatment Rooms as these guys seemed very knowledgeable and used the newest technology. I'm very glad I did because I couldn't be happier with the results! Expert care from beginning to end.
Sharm Vara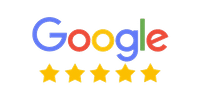 ★★★★★
The clinic is very clean and maintained to a high standard. Dr Vara was very professional, knowledgeable and caring. He was able to answer any questions I had and took the time to listen to any opinions I had. After the initial session Dr Vara has regularly kept a check on my progress and is there to answer any questions I have.
Rikesh Patel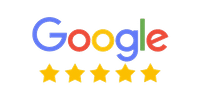 ★★★★★
Having thought about hair treatment for a long while as my hair has been receding around my temples, I was relieved to meet with Dr Fernando who made me very relaxed and developed a clear management plan for my hair loss. My hair loss is now under control and I couldn't be happier!
Vik M.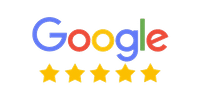 ★★★★★
Dr Fernando provided sound knowledge on FUE hair Transplant during my consultation, whilst showing genuine interest in my requirements and concerns. After the surgery, Dr Fernando kept in contact to hear my progress. I highly recommend them for their quality of work, patient care, good practice and competitive pricing.
Steven Lingham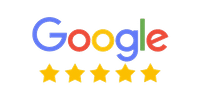 ★★★★★
From start to finish Dr Vara, Dr Fernando, and their wider team have been top class professionals. Everything from the initial consultation to the after care has been done to an extremely high standard, I can't stress this enough.
No doubt if I ever need another procedure (thanks genetics), I'll be sticking with the incredible team here.
Luke Elston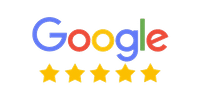 ★★★★★
The guys at The Treatment Rooms are seriously some of the best hair transplant surgeons in the UK.
I researched for months and went to countless consultations all across London, Manchester and Newcastle. Not only were they amongst the 'best value' for the number of grafts I needed, but Dr Fernando and his team were welcoming, knowledgable and walked me through the procedure from beginning to end with more detail than any consultation prior.
Jonathan Burns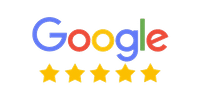 ★★★★★
The actual treatment itself was a lot less painful than expected. I was made to feel incredibly welcome and comfortable throughout the day - from preparing films for me to watch through to even providing me with drinks and lunch for that day. Most importantly, the results are fantastic, and I am delighted with how quickly I have seen a change to my hair line.
Rory Leadbetter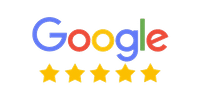 ★★★★★
Dr Fernando is one of the nicest doctors I've ever met. He went above and beyond in helping me with my concerns and providing personalised advice for me. I will be forever grateful.
Ol Dudley
FUE hair transplant surgery at The Treatment Rooms is led by our Surgeons
We take every effort to ensure you to feel as comfortable as possible during the entire process. Our philosophy is to give each patient a personalised care experience.
1. A Consultation with our Surgeons
We'll explain the full process and perform a digital microscope assessment of your hair. No hard sells whatsoever.
Surgery is often performed in 1 day and you are able to go home after the procedure.
3. Free Regular
Follow Ups
We're always available even after the consultation and operation for any further questions you may have as your new hair grows.
HOW MUCH DOES AN FUE HAIR TRANSPLANT COST?
Prices depend on a number of factors, but as a guide, our FUE hair transplants start from £3000 with a price per graft of £4.
FUE hair transplant surgery at The Treatment Rooms London
The Treatment Rooms London is a CQC registered clinic based on the prestigious Harley Street as well as Putney. Our surgeons perform every single hair transplant making sure your transplanted hair is given the greatest opportunity to grow. This professional service is why patients across the world have trusted us with the long-term care of their hair.
At consultation our surgeons will examine your hair with a microscope and create a hair transplant plan to cater for your needs.
The Treatment Room's FUE Hair Transplant Testimonials
FUE Hair Transplant Frequently Asked Questions
January 15, 2021
A receding hairline is seen at the front and the temples. It is commonly caused in men...