What is FUE Hair Transplant Surgery?
FUE (Follicular Unit Excision) hair transplant surgery is a procedure that involves extracting individual hair follicles from the back and sides of your head and transplants them to a part of the scalp that suffers from thinning or balding.
One of two techniques, the other being that of Follicular Unit Transplantation (FUT), FUE treatments have increased in popularity amongst patients due to the hair transplant results achieved and shorter recovery time.
HOW DO FUE HAIR TRANSPLANTS WORK?
FUE transplant surgery involves relocating hairs from the back and sides of the head to a balding area such as a receding hairline or thin crown. Over a 6-12 month period, these hairs will grow, recreating hair where it has previously been lost. The end result is a rejuvenated appearance of naturally grown hair.
The process takes place whilst the patient is under local anesthesia. Once the patient is unable to feel anything, our leading surgeons extract each hair follicle individually.
The extracted hair follicles are then reinserted using specialist sub-millimeter techniques, puncturing the areas of the scalp that are due to receive the transplanted hair follicles. The next part of the procedure applies an artistic touch as our surgeons must consider hair depth, angulation, direction, and density to provide as natural and realistic a look as possible.
The donor area where the hair has been extracted from, heal with dot-like scars less than a millimeter in diameter. These FUE scars cannot be seen once the hair has grown to a grade 1 or 2.
In the first 1-3 months, the newly implanted hair will shed before growing again in 4-12 months, this is when the full results will be realised.
As hair is taken from an area that does not suffer from the underlying hair loss process, FUE hair transplants should last for 20 years and potentially a lifetime.
With so many hair transplant clinics to choose from,
find out why so many of our clients choose us for premium,
high quality hair transplant
Comparing FUE and FUT Hair Transplant Surgery
FUE (Follicular Unit Excision) and FUT (Follicular Unit Transplantation) are the two most popular hair transplant techniques.
FUT also referred to as FUSS (Follicular Unit Strip Surgery), is the most traditional form of hair transplant surgery and involves the extraction of a strip of tissue from the back of the head (also known as a donor area) containing healthy hair follicles. This strip of tissue is then divided into grafts that contain these hair follicles. These grafts are then implanted into the affected hair loss areas.
FUT is still considered a viable method of hair transplant surgery. The question that arises is whether or not it is the most effective method of hair transplantation? There are a handful of reasons for this that include, time to recover, visible scarring, surgery completion time, and desired hairstyle post-surgery.
FUT can leave a clear scar at the back of the head whilst also taking longer to recover (14 days+) than an FUE transplant. Once completed, the patient is restricted to longer type hairstyles to hide the scar as a result of surgery.
FUE differs in that instead of removing a strip of tissue containing hair follicles from the back of the head, the hair follicles are removed individually using specialist surgical equipment.
FUE surgery is considered the most popular type of hair transplant surgery nowadays for a number of reasons including, minimally visible scars with shorter hairstyles and a quicker recovery time (5-7 days) than FUT.
FUE and FUT surgeries both have pros and cons attributed to each. FUE hair transplant surgery is quickly becoming the most popular form of hair transplant surgery due to a number of factors explained above.
For more information as to whether or not you are a viable candidate for hair transplant surgery, take a look at our 'Is FUE For Me' guide.
FUE HAIR TRANSPLANT RESULTS
is fue hair transplant surgery right for me?
There are a number of factors that go into deciding whether or not you might be a candidate for an FUE hair transplant.
The first thing that needs to be decided is whether or not there is healthy hair growth on the back and sides of the head. These donor areas are where our hair transplant surgeons will harvest healthy hair follicles, relocating them to the affected hair loss areas of the scalp.
Other considerations include the texture of the hair, hair colour, and the type of hair. Take a look at our dedicated page that explores who is a good candidate for FUE.
HOW MUCH DOES FUE hair transplant surgery COST?
There is no one-size-fits-all approach when it comes to FUE hair transplants. There are a number of factors that go into determining the overall cost. At The Treatment Rooms London, hair transplant costs start at £3000, with one graft equating to £4.
To make things easier, take a look at our interactive FUE graft calculator to get a better idea as to the potential cost. For further information, take a look at our hair transplant cost page.
Is a hair transplant painful?
The procedure is conducted using local anaesthesia which means that after initial injections to numb the scalp, the procedure should not be painful. For more information take a look at our dedicated page that discusses if a hair transplant is painful.
The Treatment Room's FUE Hair Transplant Testimonials
FUE HAIR TRANSPLANT SURGERY AT THE TREATMENT ROOMS LONDON
The Treatment Rooms London is a CQC registered clinic based on the prestigious Harley Street as well as Putney. Our surgeons perform every single hair transplant making sure your transplanted hair is given the greatest opportunity to grow. This professional service is why patients across the world have trusted us with the long-term care of their hair.
At your consultation, our surgeons will examine your hair personally and create a hair transplant plan to cater to your needs.
FUE Hair Transplant Frequently Asked Questions
FUE HAIR TRANSPLANT REVIEWS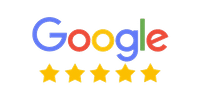 ★★★★★
The clinic is very clean and maintained to a high standard. Dr Vara was very professional, knowledgeable and caring. He was able to answer any questions I had and took the time to listen to any opinions I had. After the initial session Dr Vara has regularly kept a check on my progress and is there to answer any questions I have.
Rikesh Patel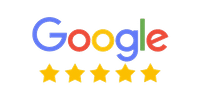 ★★★★★
Having thought about hair treatment for a long while as my hair has been receding around my temples, I was relieved to meet with Dr Fernando who made me very relaxed and developed a clear management plan for my hair loss. My hair loss is now under control and I couldn't be happier!
Vik M.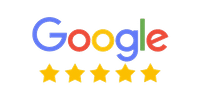 ★★★★★
Dr Fernando provided sound knowledge on FUE hair Transplant during my consultation, whilst showing genuine interest in my requirements and concerns. After the surgery, Dr Fernando kept in contact to hear my progress. I highly recommend them for their quality of work, patient care, good practice and competitive pricing.
Steven Lingham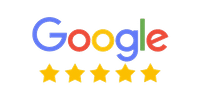 ★★★★★
From start to finish Dr Vara, Dr Fernando, and their wider team have been top class professionals. Everything from the initial consultation to the after care has been done to an extremely high standard, I can't stress this enough.
No doubt if I ever need another procedure (thanks genetics), I'll be sticking with the incredible team here.
Luke Elston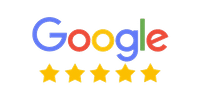 ★★★★★
The guys at The Treatment Rooms are seriously some of the best hair transplant surgeons in the UK.
I researched for months and went to countless consultations all across London, Manchester and Newcastle. Not only were they amongst the 'best value' for the number of grafts I needed, but Dr Fernando and his team were welcoming, knowledgable and walked me through the procedure from beginning to end with more detail than any consultation prior.
Jonathan Burns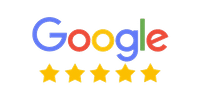 ★★★★★
The actual treatment itself was a lot less painful than expected. I was made to feel incredibly welcome and comfortable throughout the day - from preparing films for me to watch through to even providing me with drinks and lunch for that day. Most importantly, the results are fantastic, and I am delighted with how quickly I have seen a change to my hair line.
Rory Leadbetter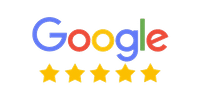 ★★★★★
Dr Fernando is one of the nicest doctors I've ever met. He went above and beyond in helping me with my concerns and providing personalised advice for me. I will be forever grateful.
Ol Dudley
December 16, 2021
There are several reasons why you might have a scar on your scalp. Perhaps you have had...