Can you get a hair transplant on finance?
Are you interested in paying for your hair transplant with finance? The Treatment Rooms London now offers a hair transplant on finance. You'll be able to pay back the cost of your hair transplant over 12 months, allowing you to spread the cost and avoid paying a lump sum. 
Embark on your hair transplant journey by opting for hair transplant finance. Hair transplant surgery can be an expensive capital expense for some patients and spreading the payment over a finance option can help. The Treatment Rooms London offers its finance options through Tabeo.
BOOK A CONSULTATION TODAY
How much are the repayments?
Hair transplant finance packages from The Treatment Rooms London are completely customisable. Repayment varies according to your preferences. You choose how much you wish to borrow, and the loan's term; including duration and the repayment schedule for up to 12 months.
The monthly payment will vary according to the cost of your hair transplant procedure, the deposit you make, and the term of the loan. The interest on the finance plans we offer is 0%. We place huge importance on the transparency of our hair transplant finance offering. When choosing hair transplant finance options from The Treatment Rooms London, you can rest assured that there will be no hidden costs.
Here is an example of the repayment cost of a treatment costing £5,000.00 with a £2,000.00 deposit:
| | |
| --- | --- |
| Total treatment price | £5,000.00 |
| Deposit | £2,000.00 |
| Total amount of credit | £3,000.00 |
| Duration | 12 months |
| Representative APR | 0% |
| Interest charged | 0% |
| 12 monthly payments of | £250.00 |
| Total amount repayable | £5,000.00 |
How are the payments made?
With The Treatment Rooms London, you won't have to worry about remembering to make your repayments manually each month. After your hair transplant finance package has been approved, your payments will be made through our finance provider- Tabeo. You can expect your first payment to be debited soon after your procedure.
How much is a hair transplant?
If you are wondering how much a hair transplant at The Treatment Rooms London will be, here is a breakdown of the costs. The price for an FUE hair transplant at The Treatment Rooms London can range from £3000 to £10,000, with prices varying according to the complexity of the surgery and the number of sessions required. The FUE hair transplant is one of the most advanced hair transplant procedures. It is minimally invasive, leaving minimal visible scarring and offering faster recovery than alternative hair transplant techniques.
At The Treatment Rooms London, your hair transplant package assures you of a high level of care, led by renowned surgeons. Every expense – from the procedure itself to the aftercare – will be covered by the cost. If there is only a small area of recession which needs treating, the procedure may be done in a single session, with the price likely to be in the range of £3000- £6000. When two sessions are needed, and the area of surgery is larger, you can expect to pay between £6000-£10,000 for each session. We charge £4-£5 per graft, and the price of an FUE hair transplant starts at £3,000. 
For a speedy estimate on FUE hair transplant cost, use our FUE Transplant Graft Calculator
The Calculator takes into account factors including your age, gender, hair colour, hair loss pattern and hair type in assessing how many grafts you'll need, and the final cost.
Hair transplant guide price
Are you eligible for hair transplant finance? Our finance provider, Tabeo will check your eligibility for finance with most patients given an answer within 2 minutes. A small proportion of patients may need to undergo extra checks to confirm their eligibility for hair transplant finance.
The benefits of getting a hair transplant on finance
Hair transplant finance gives you the following advantages:
No delay

No large cash outlay

The ability to spread the cost 

Tailored repayments to suit your budget

Interest-free finance

A simple application process 

The freedom to schedule your hair transplant as soon as you are approved for finance
Ease the financial impact of your hair transplant by spreading the repayments over a comfortable timeframe. Tailor your repayment schedule according to your cash flow requirements with our hair transplant finance packages.
Hair transplant on finance: How to apply
Are you interested in applying for a hair transplant on finance? Enquire with The Treatment Rooms London today on 020 8706 0076 or use the contact form.
Discover why many people choose The Treatment Rooms London for their FUE hair transplant. Enjoy the peace of mind that comes with an expert level of care, experienced surgeons, state-of-the-art equipment, and a welcoming environment where the wellbeing of our patients comes first. 
FUE HAIR TRANSPLANT REVIEWS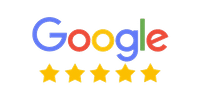 ★★★★★
The clinic is very clean and maintained to a high standard. Dr Vara was very professional, knowledgeable and caring. He was able to answer any questions I had and took the time to listen to any opinions I had. After the initial session Dr Vara has regularly kept a check on my progress and is there to answer any questions I have.
Rikesh Patel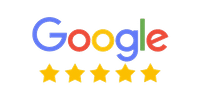 ★★★★★
Having thought about hair treatment for a long while as my hair has been receding around my temples, I was relieved to meet with Dr Fernando who made me very relaxed and developed a clear management plan for my hair loss. My hair loss is now under control and I couldn't be happier!
Vik M.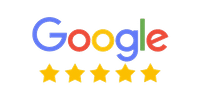 ★★★★★
Dr Fernando provided sound knowledge on FUE hair Transplant during my consultation, whilst showing genuine interest in my requirements and concerns. After the surgery, Dr Fernando kept in contact to hear my progress. I highly recommend them for their quality of work, patient care, good practice and competitive pricing.
Steven Lingham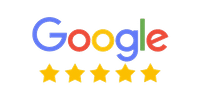 ★★★★★
From start to finish Dr Vara, Dr Fernando, and their wider team have been top class professionals. Everything from the initial consultation to the after care has been done to an extremely high standard, I can't stress this enough.
No doubt if I ever need another procedure (thanks genetics), I'll be sticking with the incredible team here.
Luke Elston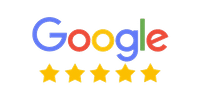 ★★★★★
The guys at The Treatment Rooms are seriously some of the best hair transplant surgeons in the UK.
I researched for months and went to countless consultations all across London, Manchester and Newcastle. Not only were they amongst the 'best value' for the number of grafts I needed, but Dr Fernando and his team were welcoming, knowledgable and walked me through the procedure from beginning to end with more detail than any consultation prior.
Jonathan Burns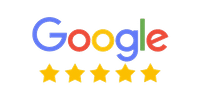 ★★★★★
The actual treatment itself was a lot less painful than expected. I was made to feel incredibly welcome and comfortable throughout the day - from preparing films for me to watch through to even providing me with drinks and lunch for that day. Most importantly, the results are fantastic, and I am delighted with how quickly I have seen a change to my hair line.
Rory Leadbetter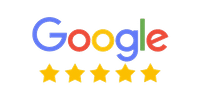 ★★★★★
Dr Fernando is one of the nicest doctors I've ever met. He went above and beyond in helping me with my concerns and providing personalised advice for me. I will be forever grateful.
Ol Dudley
September 21, 2023
Minoxidil is a popular medication taken by those looking to address their hair loss. While Minoxidil can…