It's normal for people to experience hair loss, especially older adults from the age of 30 upwards. Temple hair loss occurs at the side of the head, between the forehead and the ear. It can contribute to a V-shaped hairline that is common in men.
In this blog, we are going to be exploring temple hair loss, from what the condition is, to symptoms, causes, and temple hair loss treatment options; including medication and temple hair transplants.
What is temple hair loss?
It is estimated that male pattern baldness (androgenic alopecia) – one of the most common types of hair loss – affects more than half of men over 50 in the UK. Temple hair loss is a common form of male pattern baldness. It occurs in the temples, between the forehead and the ears, behind the eyes.
At The Treatment Rooms London we recommend patients explore treatment for their temples with:
1. Hair transplant surgery to restore hair in the temples to its natural direction and angulation
2. Hair loss prevention medications such as Finasteride and Minoxidil to stop the temple hair loss getting worse
Tyler's Temple Hair transplant
Type of Surgery : FUE hair transplant
Hair Loss Level : Norwood 3
Number of Grafts : 1243
"I was recommended The Treatment Rooms and after seeing their results"
BOOK A CONSULTATION TODAY
Temple hair transplant surgery
If your objective is full hair restoration in the temples, then undergoing a hair transplant will provide the most natural result.
The main technique used for a temple hair transplant is the the FUE hair transplant technique. The process involves the extraction of hair from the 'donor area' and transplanting this hair to the temples to provide thicker, voluminous hair. The process of temple hair transplant surgery can help:
Restore good density in the temples that blends with the forelock and mid-scalp
Recreate a cowlick
Recreate natural hair direction and angulation so the new hair transplant looks no different to your hair previously
After a hair transplant you will be able to style and groom your hair as normal. Your temple hair transplant should last 10-20 years or longer.
Temple hair transplant cost
The cost for temple hair transplant surgery will be based on the size of your temples. Typically the price for FUE hair transplant surgery in the temples ranges between £3,000- £6,000.
BOOK A CONSULTATION TODAY
Why is my hair receding at the temples?
There is a range of different factors that can contribute to hair loss at the temples. Male pattern baldness (androgenic alopecia) is one of the most common types of hair loss. It is a genetic condition that often involves temple hair loss in its early stages. Female pattern baldness – characterised by a loss of hair density - does not typically begin at the temples in the same way that male pattern baldness does.
Among the other potential causes of temple hair loss are:
Traction alopecia (caused by 'tight' hairstyles like cornrows and ponytails) pulling and damaging the hair on the temples
The side effects of some medications
Vitamin B deficiency
Smoking
Temple hair transplant surgery carried out by our Hair Transplant Surgeons
Preventative treatment for temple hair loss
There are several ways to stop temple hair loss, and the most suitable course of action will vary according to the cause of the hair loss. Let's look at some of the ways that you can help to prevent temple hair loss:
Avoid damaging hairstyles – There are a number of hairstyles and hair treatments that could be a factor, including; tight hairstyles that cause traction alopecia such as cornrows, ponytails, buns and braiding; using hair dye; using hot styling tools like rollers, straighteners and blow dryers; and chemical texturizers
Treat health conditions that cause hair loss – By taking prescribed medication for underlying health conditions – such as systemic lupus erythematosus, thyroid disorder, syphilis, or a hormonal imbalance – that can cause hair loss, you should see your hair start to thicken.
Focus on a healthy diet – Pack your daily food intake with vitamins, minerals and omega-3's, and try to cut out refined sugars and processed foods
Support your hair growth with supplements – Hair growth supplements can augment your diet by supplying you with nutrients that are conducive to hair growth. They usually come in tablet or capsule form
Use hair regrowth products – Try hair regrowth products such as formulas that contain minoxidil. These products help to prevent hair loss and promote hair growth
Relieve your stress – Stress causes hair loss, and so if you have a method of relieving it; all the better in the battle against temple hair loss. Exercise regularly and get enough sleep. There are also many other potential 'stress busters'; from massage to meditation, aromatherapy and acupuncture
In addition to these methods of helping to prevent temple hair loss, there are several treatments available; such as non-invasive and surgical procedures.
Non-surgical hair loss treatment for temple hair loss
There is a range of non-surgical techniques available that can help combat the signs of hair loss without having to undergo a hair transplant. Non-surgical hair loss treatments such as:
Finasteride treatment
The cause of male pattern baldness is understood to be the conversion of testosterone into DHT, which then affects and thins hair follicles, making your hair fall out. Finasteride prevents this process from happening by halting the conversion of testosterone to DHT which prevents further hair loss. However, it's only advised in the use of preventing further hair loss, it cannot necessarily regrow hair where it has been lost.
Minoxidil treatment
Typically coming in a topical solution, hair regrowth products containing minoxidil, such as Regaine, can make a visible difference with consistent use. The medication is applied directly onto the scalp to help prevent hair loss and thicken existing hair. Unlike Finasteride, Minoxidil can also treat hair loss in women, not just in men.
These treatments are advised to be explored before opting for a hair transplant as they may prove to be the perfect solution for your temple hair loss. However, you should always consult your doctor before using these products.
View and hear our patients talk about their temple hair transplant and the treatments available to them in the video below.
How we can help restore your temple hair loss
We offer a range of hair loss treatments that provide excellent results, giving our patients a more youthful, confident look. Whether you desire a hair transplant, or a non-invasive hair loss treatment, our experienced surgeons will be with you every step of the way, from the initial consultation right through to the aftercare and recovery process.
As a CQC registered clinic, we follow stringent health and safety guidelines and only employ fully-qualified surgeons that are regulated by the GMC, which means you're in good hands. So if you want to restore the hair loss around your temples, book a consultation with The Treatment Rooms London today.
FUE HAIR TRANSPLANT REVIEWS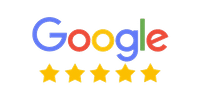 ★★★★★
The clinic is very clean and maintained to a high standard. Dr Vara was very professional, knowledgeable and caring. He was able to answer any questions I had and took the time to listen to any opinions I had. After the initial session Dr Vara has regularly kept a check on my progress and is there to answer any questions I have.
Rikesh Patel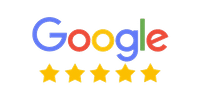 ★★★★★
Having thought about hair treatment for a long while as my hair has been receding around my temples, I was relieved to meet with Dr Fernando who made me very relaxed and developed a clear management plan for my hair loss. My hair loss is now under control and I couldn't be happier!
Vik M.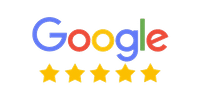 ★★★★★
Dr Fernando provided sound knowledge on FUE hair Transplant during my consultation, whilst showing genuine interest in my requirements and concerns. After the surgery, Dr Fernando kept in contact to hear my progress. I highly recommend them for their quality of work, patient care, good practice and competitive pricing.
Steven Lingham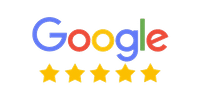 ★★★★★
From start to finish Dr Vara, Dr Fernando, and their wider team have been top class professionals. Everything from the initial consultation to the after care has been done to an extremely high standard, I can't stress this enough.
No doubt if I ever need another procedure (thanks genetics), I'll be sticking with the incredible team here.
Luke Elston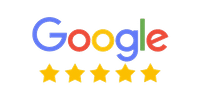 ★★★★★
The guys at The Treatment Rooms are seriously some of the best hair transplant surgeons in the UK.
I researched for months and went to countless consultations all across London, Manchester and Newcastle. Not only were they amongst the 'best value' for the number of grafts I needed, but Dr Fernando and his team were welcoming, knowledgable and walked me through the procedure from beginning to end with more detail than any consultation prior.
Jonathan Burns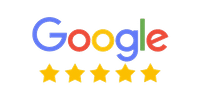 ★★★★★
The actual treatment itself was a lot less painful than expected. I was made to feel incredibly welcome and comfortable throughout the day - from preparing films for me to watch through to even providing me with drinks and lunch for that day. Most importantly, the results are fantastic, and I am delighted with how quickly I have seen a change to my hair line.
Rory Leadbetter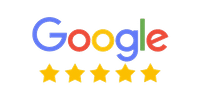 ★★★★★
Dr Fernando is one of the nicest doctors I've ever met. He went above and beyond in helping me with my concerns and providing personalised advice for me. I will be forever grateful.
Ol Dudley
September 21, 2023
Minoxidil is a popular medication taken by those looking to address their hair loss. While Minoxidil can…