There are several reasons why you might have a scar on your scalp. Perhaps you have had an injury, been involved in an accident, or have a scar from a hair transplant. Scars present in the scalp, beard or eyebrow can be concealed with hair transplant surgery.
In this article, we will focus on hair transplant scar repairs; discussing who is suitable for them, how they work, their risks, and aftercare.
Can I have a hair transplant on scar tissue?
It is possible to implant hair follicles into scar tissue, but it is more difficult due to a reduced level of blood supply and supporting tissue. Despite this, follicles that have been grafted from the donor area into a scar should grow gradually over 12 months to conceal the scar.
An insufficient blood supply can affect both the growth rate of the hair and the grafts' chance of survival. The blood supply of scars on the scalp can vary significantly according to their type and so there is no guarantee a hair transplant can completely conceal a scar.
Am I suitable for hair scar repair?
Whether someone is suitable for a hair scar repair will depend on a number of factors. For example, if they have an inflammatory disease, it's advised to wait at least 5 years of disease inactivity before getting this procedure. This is to ensure that diseases such as lichen planopilaris, psoriasis, and discoid lupus erythematosus are not active when the procedure is undergone.
There are also certain types of scars which might mean you are not a suitable candidate for a hair scar repair. If the scar is too thick (hypertrophic), blood supply could be too limited for the grafted hair to grow and function adequately. At our hair transplant clinic, you will be able to discuss your suitability for hair scar repair and any cosmetic considerations at an initial consultation with a Surgeon.
BOOK A CONSULTATION TODAY
Hair transplant on scar: How does it work?
The two main types of hair transplant on scars are:
Follicular unit extraction (FUE) scar repair (for small- moderate sized scars)
Follicular unit transplantation (FUT) scar repair (for large scars often caused by burns or trauma)
Let's look at each of these techniques:
An FUE scar repair: begins with the surgeon shaving an area on the scalp, which may be near the scar. They will then extract hair follicles in 'small punches', with only tiny marks being left behind. The surgeon can then make openings in the recipient area (scar tissue), into which the grafted hair follicles are inserted. This procedure is generally used for small to moderate sized scars.
FUT scar repair: the surgeon will take a strip of skin from the scalp, before closing the area up with stitches. This strip is typically several inches long. The strip is then split into smaller pieces (grafts). Openings are made in the recipient area (scar tissue), into which the grafts can be inserted.  This procedure is generally used for very large scars such as in trauma or burns cases.
A hair transplant on a scar can take between 1 and 6 hours to complete. At The Treatment Rooms London, we offer scar repairs using the FUE method as sometimes patients don't want to repair a scar by creating another large one with an FUT procedure.
We also can conceal long FUT scars with FUE hair transplant surgery. This will involve relocating individual follicles from the back and sides of the scalp and inserting them into a long linear scar produced by an FUT hair transplant. By grafting hairs into the long FUT scar, we can help to conceal its appearance. This is showcased in the photo below
Risks of hair scar repair
As with any surgical procedure, a hair scar repair carries a small degree of risk. Complications are rare, and can include:
Infection
Intense pain or itching
Pus or fluid draining from the surgical area (the donor and recipient areas)
A crust forming around the surgical area
Numbness
Bleeding
Folliculitis (the hair follicles getting inflamed or infected)
Further hair loss
It is normal to feel a degree of discomfort around the surgical area for the first few days after your hair scar repair procedure.
You may be advised to take:
Antibiotics to reduce infection risk
Pain medication, such as ibuprofen
Hair growth medications like Minoxidil or Finasteride
Anti-inflammatory steroids to treat swelling
Hair scar repair aftercare
You will usually be able to return home on the same day as your hair transplant scar repair procedure. Large hair scar repairs may need to be done over 2 days, scheduled a few months apart. After the surgical area has begun to heal following surgery, you will be given specific advice on how to take care of your transplant during your recovery.
Here are some aftercare and recovery tips that can help with your hair scar repair recovery:
If you can, take a break from your everyday activities as the area heals in the first 4 days after surgery
Don't wash the surgical area for a 4 days (you will be instructed on when you can do so)
Avoid ointments, lotions and other formulas for the first 2 weeks unless you are advised to use them
Don't engage in intense physical activity for at least 2 weeks
Don't be concerned if you experience hairs falling out in the recipient area. This is an entirely normal part of the hair cycle and it will take some time before you see consistent growth.  In terms of survival rates, 2014 research found that at around 13 months after surgery between 64% and 95% of hair transplanted in a scar repair survived.
Hair transplant scar repair at Treatment Rooms London
The Treatment Rooms London offer surgeons experienced in FUE hair transplant surgery for scar repair. Our experienced Surgeons assess your scalp at an initial consultation and will be able to advise on the best hair transplant scar repair plan for you.
Assess your suitability for the procedure - book a scar repair consultation with The Treatment Rooms London. Benefit from a personalised treatment plan and an unmatched service. To book a consultation today, get in touch via our contact form, or call us on 020 8706 0076.
FUE HAIR TRANSPLANT REVIEWS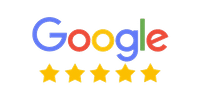 ★★★★★
The clinic is very clean and maintained to a high standard. Dr Vara was very professional, knowledgeable and caring. He was able to answer any questions I had and took the time to listen to any opinions I had. After the initial session Dr Vara has regularly kept a check on my progress and is there to answer any questions I have.
Rikesh Patel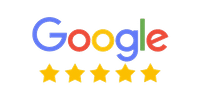 ★★★★★
Having thought about hair treatment for a long while as my hair has been receding around my temples, I was relieved to meet with Dr Fernando who made me very relaxed and developed a clear management plan for my hair loss. My hair loss is now under control and I couldn't be happier!
Vik M.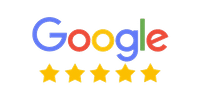 ★★★★★
Dr Fernando provided sound knowledge on FUE hair Transplant during my consultation, whilst showing genuine interest in my requirements and concerns. After the surgery, Dr Fernando kept in contact to hear my progress. I highly recommend them for their quality of work, patient care, good practice and competitive pricing.
Steven Lingham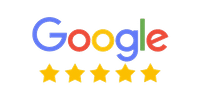 ★★★★★
From start to finish Dr Vara, Dr Fernando, and their wider team have been top class professionals. Everything from the initial consultation to the after care has been done to an extremely high standard, I can't stress this enough.
No doubt if I ever need another procedure (thanks genetics), I'll be sticking with the incredible team here.
Luke Elston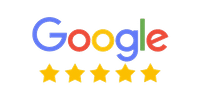 ★★★★★
The guys at The Treatment Rooms are seriously some of the best hair transplant surgeons in the UK.
I researched for months and went to countless consultations all across London, Manchester and Newcastle. Not only were they amongst the 'best value' for the number of grafts I needed, but Dr Fernando and his team were welcoming, knowledgable and walked me through the procedure from beginning to end with more detail than any consultation prior.
Jonathan Burns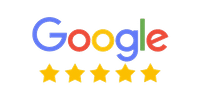 ★★★★★
The actual treatment itself was a lot less painful than expected. I was made to feel incredibly welcome and comfortable throughout the day - from preparing films for me to watch through to even providing me with drinks and lunch for that day. Most importantly, the results are fantastic, and I am delighted with how quickly I have seen a change to my hair line.
Rory Leadbetter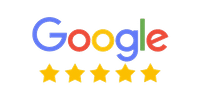 ★★★★★
Dr Fernando is one of the nicest doctors I've ever met. He went above and beyond in helping me with my concerns and providing personalised advice for me. I will be forever grateful.
Ol Dudley
August 10, 2023
Hair loss is a common problem among men, but the good news is that there are treatments…