An eyebrow hair transplant can be suitable for anyone whose eyebrows are missing or thinning. Sparse eyebrows can have several causes, including:
Genetics
Ageing
Scars from an injury
Burns
Alopecia
Over plucking
The Treatment Rooms London provide an eyebrow hair transplant using the follicular unit excision (FUE) technique. This procedure can rebuild thinning or damaged eyebrows, and create new eyebrows for people with no eyebrow hair, offering a more natural look.
What is an eyebrow hair transplant?
An eyebrow hair transplant transfers hair grafts from the donor area located somewhere on the body, usually above the ears and back of the scalp, to the brow area. The FUE eyebrow transplant procedure works similarly to an FUE hair transplant, relocating individual hair follicles that are extracted using small incisions at the recipient site. Over time, new hairs grow from the grafts, resulting in new, thicker eyebrows.
Although eyebrow hair transplants are a safe and effective solution to combat a lack of eyebrow hair, some people may not be suited to the surgery, including those with conditions such as:
Prior to having an eyebrow transplant, you will attend a consultation with the surgeon to assess your suitability for the treatment.
BOOK A CONSULTATION TODAY
How does an FUE eyebrow transplant work?
An FUE eyebrow transplant extracts donor hair from the scalp, usually above the ears and back of the scalp. The donor hair is taken as individual hair follicles. Tiny incisions are then made by the surgeon in the brow area, according to the shape and density you wish your new eyebrows to have. This delicate process will also take into account the direction of the new hair. When the new eyebrow area is ready, hair follicles are implanted, typically using a needle with a microscope.
The procedure is carried out after administering local anaesthetic injections, so the patient should feel no discomfort. Small circular scars will be left behind in the donor area, but these will soon become unnoticeable when the surrounding hair grows long. An FUE eyebrow transplant is a minimally invasive- procedure that requires no scalpels and needs no stitches. It can be completed within one session and usually takes around 4 to 6 hours.
Serious side effects from an eyebrow transplant are rare. The most common side effects are mild bruising or swelling which are temporary and self-resolve. In assessing your suitability for the procedure, your surgeon will check your medical history and ask you about any underlying health conditions you may have. You should also disclose any medication or supplements you are taking before the procedure.
Eyebrow transplant before and after
An eyebrow hair transplant is a safe procedure and can provide satisfactory results, such as:
Restoring over-plucked eyebrows
Scarred areas where no eyebrow hair previously grew can be filled in
Providing more definition to your eyebrows
Furthermore, many people find that after an eyebrow hair transplant, they need to use less make-up on their brow region.
Because the results of an eyebrow hair transplant are permanent, you won't need to spend as long shaping them. This can save you both time and money. It can be a low-maintenance solution for people who previously had their eyebrows threaded regularly.
Eyebrow hair transplants in the UK could cost in the region of £3,000 to £5,000. The price may vary depending on factors like:
The location of the clinic
The reputation of the clinic
The number of hair follicles being relocated
The price of an eyebrow transplant will be disclosed in your consultation with your surgeon, where they will be able to determine how many grafts you will need, which will indicate the cost of your eyebrow transplant.
Eyebrow transplant recovery and aftercare
After an eyebrow transplant, a short recovery period is necessary. You would normally be able to resume normal activities after five to seven days, although vigorous physical activities might need to be avoided for 2 weeks after the procedure to ensure no grafts become loose and fall out. It's also important to keep the donor and eyebrow areas clean to avoid infection.
After 2-3 weeks, transplanted hairs will typically begin to fall out. This is entirely normal, and your new eyebrows will begin to grow over the next few months, reaching their final results in around a year's time.
There are several aftercare measures that you will be advised on after an eyebrow transplant. Here are some aftercare tips:
Avoid touching your eyebrows at all during the first 4 after the treatment
You will be required to spray your eyebrows with a solution we provide for the first 4 days after surgery
After 4 days, you can wash your face and your eyebrows, but don't rub yourself dry – gently pat, instead
If you experience swelling, apply ice above the eyebrows for 20 minutes
Sleep flat on your back, with your head elevated for the first week after treatment in order to avoid increasing the risk of swelling
Wear a hat to avoid sun exposure for 2 weeks after the procedure
Avoid swimming in a pool for 4 weeks after the procedure
For more information about the aftercare and recovery process, we recommend using our hair transplant aftercare and recovery page as guidance.
Book your eyebrow transplant today
At The Treatment Rooms London, you can benefit from a complete FUE eyebrow transplant that includes aftercare tailored to your requirements. Each procedure is personally conducted by our top Surgeons, Dr Fernando and Dr Vara. Put yourself in the best possible hands, with a personalised care experience that prioritises your relaxation and comfort.
Are you a suitable candidate for an eyebrow hair transplant? Contact our experienced surgeons to learn more about the FUE eyebrow transplant process at The Treatment Rooms London. Book a consultation today to find out more.
FUE HAIR TRANSPLANT REVIEWS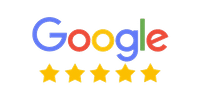 ★★★★★
The clinic is very clean and maintained to a high standard. Dr Vara was very professional, knowledgeable and caring. He was able to answer any questions I had and took the time to listen to any opinions I had. After the initial session Dr Vara has regularly kept a check on my progress and is there to answer any questions I have.
Rikesh Patel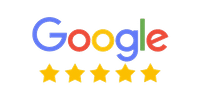 ★★★★★
Having thought about hair treatment for a long while as my hair has been receding around my temples, I was relieved to meet with Dr Fernando who made me very relaxed and developed a clear management plan for my hair loss. My hair loss is now under control and I couldn't be happier!
Vik M.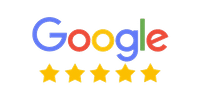 ★★★★★
Dr Fernando provided sound knowledge on FUE hair Transplant during my consultation, whilst showing genuine interest in my requirements and concerns. After the surgery, Dr Fernando kept in contact to hear my progress. I highly recommend them for their quality of work, patient care, good practice and competitive pricing.
Steven Lingham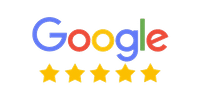 ★★★★★
From start to finish Dr Vara, Dr Fernando, and their wider team have been top class professionals. Everything from the initial consultation to the after care has been done to an extremely high standard, I can't stress this enough.
No doubt if I ever need another procedure (thanks genetics), I'll be sticking with the incredible team here.
Luke Elston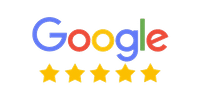 ★★★★★
The guys at The Treatment Rooms are seriously some of the best hair transplant surgeons in the UK.
I researched for months and went to countless consultations all across London, Manchester and Newcastle. Not only were they amongst the 'best value' for the number of grafts I needed, but Dr Fernando and his team were welcoming, knowledgable and walked me through the procedure from beginning to end with more detail than any consultation prior.
Jonathan Burns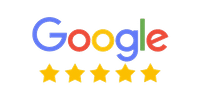 ★★★★★
The actual treatment itself was a lot less painful than expected. I was made to feel incredibly welcome and comfortable throughout the day - from preparing films for me to watch through to even providing me with drinks and lunch for that day. Most importantly, the results are fantastic, and I am delighted with how quickly I have seen a change to my hair line.
Rory Leadbetter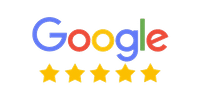 ★★★★★
Dr Fernando is one of the nicest doctors I've ever met. He went above and beyond in helping me with my concerns and providing personalised advice for me. I will be forever grateful.
Ol Dudley
November 9, 2023
Hair transplants are an incredible solution for individuals dealing with hair loss, helping boost levels of confidence…