For patients identifying as transgender, you may be considering a transgender hair transplant. Hair transplant surgery can be carried out to thicken existing hair or restore hair where it has been lost and this can be an important part of the transitioning process. There are many different instances for when one may consider a transgender hair transplant. In general, there are 2 instances for when patients reach out for a hair transplant:
As an MtF (Male to Female) patient or non binary transfeminine, you might be considering a feminisation procedure for a masculine hairline
As an FtM (Female to Male) patient, you might be considering restoring hair where it is thinning in an FtM transition.
At The Treatment Rooms London, one of London's premier hair transplant clinics, our surgeons are happy to guide you through your journey.
Kristy's Transgender Transplant
 Type of Surgery : Transgender
Hair Loss Level : Norwood 3
Number of Grafts : 1509
"My confidence level since the hair transplant has sky rocketed. I feel a lot happier in my own skin. I feel a lot more feminine with the hairline I've been given"
Transgender hair transplants in London
The distinguishable characteristics between male and female hairlines are an important gender trait, from the shape and position to the flow of hairs. However, crown hair loss and receding hairlines pose many problems especially when transitioning. So although male pattern baldness is an undesirable trait for most men, it can be severely distressing for non binary transfeminine (MtF) patients as it's a recognisable side effect of male hormones.
Nevertheless, the advancement in FUE hair transplants and non-surgical hair loss treatments has made it more accessible for transgender patients to receive treatments to aid in their transitioning process.
In this article, we explore both surgical and non-surgical hair loss treatments for transgender patients to help with their transition. We also outline the differences between male and female hairlines and the cost of an FUE hair transplant available At The Treatment Rooms London.
Transgender hair transplant surgery
Hair transplants are a popular procedure amongst the transgender community as they can help alter the appearance of your hairline, as well as add volume and thickness to areas that are thinning. FUE hair transplants are utilised to change the appearance of a patient's hairline and hair crown to aid in their gender reassignment.
Transgender hair transplant surgery is constructed with the patient's transition in mind. Using a bespoke method, the procedure will be tailored entirely to the patient's needs, whether they're transitioning from MtF or FtM. A cis male's hairline differs from a cis female's hairline, so the appropriate measures will be discussed before the procedure during an in-depth consultation.
Transgender hair transplant surgery explanation video
When to undergo feminisation of the hairline
We are able to guide you depending on the stage you find yourself in your transitioning process.
Early stage
For those with hairline and temple recession and have significant gender dysphoria, you can consider a mild restoration of hair in your temples. This can be considered before any facial feminisation surgery or prior to starting hormonal treatments or those in the early stages of HRT (hormone replacement therapy).
Later stage
A second stage hairline procedure can then be performed for a full hairline feminisation after the facial feminisation surgery has been completed. This would aim to create a hairline to frame a feminine face. This is demonstrated below showing the first stage (above) and a second stage to fully feminise this patient's hairline.
The difference between masculine and feminine hairlines
Understanding the difference between feminine and masculine hairlines is a crucial part of hair transplant procedures. Identifying the distinctions between each gender is necessary to construct a natural appearance for the patient.
There are several dissimilarities between masculine and feminine hairlines, which include:
The position of the hairline
The shape of the hairline
The flow of hairs
The ageing pattern of the hairline
The position of a feminine hairline is typically located further forward than of the masculine counterpart, whereas a masculine hairline is further back, which gives the appearance of a more prominent forehead.
As males age and the hairline recedes, this becomes more pronounced. Whereas a receding hairline due to old age is not something that women usually experience, though a woman can suffer from hair loss this is more sporadic as it doesn't tend to target one specific area.
The shape of a hairline also differs as males typically recede around the temples, accentuating an "M" shape pattern around the hairline. Contrarily, females have an oval-shaped hairline. Furthermore, the direction in which a masculine hairline flows can be different to a feminine's.
Male to Female hair transplant (hair transplant surgery for non binary transfeminines)
Male to Female hair transplants are a lot more demanding than the FtM procedure because more than likely the patient will be experiencing some form of hairline or crown hair loss. However, if a patient is taking oestrogen, then the change in hormone levels can counteract the effect of DHT which can help slow down the recession process.
If a patient is experiencing hair loss around the temples and non-surgical treatments aren't working, then an FUE hair transplant is a viable option to correct the hairline and provide a more feminine look.
Female to Male hair transplant
If you're transitioning from female to male and you're taking testosterone then you may be experiencing male pattern baldness. The male hormones can alter your appearance, including your hairline which can result in male pattern baldness.
This is because the body converts testosterone into DHT which is thought to be a key factor in male pattern baldness. DHT can have an adverse effect on your hairline as it miniaturises your hair follicles and sheds them.
Unfortunately, there is no cure for male pattern baldness. However, there are some great non-surgical and surgical options to give the appearance of a full head of hair.
FUE hair transplants are an effective form of hair restoration as the procedure can provide a natural look with a long-lasting outcome. With an FUE hair transplant, you can also generate beard growth by extracting the hair follicles from the donor area and transferring them to your face to give a more masculine look.
Gender dysphoria and shaving for hair transplant surgery
Transgender hair transplant cost
The cost of an FUE hair transplant varies from patient to patient as it depends on the number of grafts a patient will need, corresponding to the amount of hair they have lost. At London Treatment Rooms, we average at £4-£5 per graft, with the price of an FUE hair transplant procedure starting at £3,000.
We recommend utilising our FUE hair graft calculator to get a better understanding of how many grafts you may need. This interactive online tool considers a patients' age, gender assigned at birth, hair colour, and hair type to generate the average number of grafts they will need. However, this is just an estimation. The price and an accurate number of grafts will be given to you by your surgeon in consultation.
Non-surgical hair loss treatments for transgender patients
Before opting for an FUE hair transplant, we suggest trying non-surgical hair loss treatments as they are less invasive and in some cases more effective. Some medications can in fact reverse hair loss but this does depend entirely on the patient.
Additionally, if you are not comfortable with undergoing surgery then there are a number of non-surgical hair loss treatments for transgender patients that can help with the process.
The effectiveness of these treatments depends on what stage of hair loss you are currently experiencing. For example, Minoxidil is a stimulant treatment used to increase the vitality of hairs that generates thickness. However, if you are experiencing severe hair loss then this treatment might not be for you, something that a conversation with one of our surgeons will help you to understand.
Nevertheless, successful treatments like Finasteride work by directly halting the balding process by blocking the enzymes that converts testosterone into DHT. This is particularly effective during the early stages of hair loss.
How we can help with your transition with a hair transplant
The Treatment Rooms London is a reputable CQC registered hair transplant clinic based in Putney. All of our procedures are carried out by experienced and fully qualified surgeons who will be there for you every step of the way. We take pride in the work we do and that's why we make sure every patient receives the best possible outcome.
All patients looking to explore hair transplant surgery as part of their transition process are seen by our specialist transgender hair transplant surgeon, Dr Fernando. We provide an initial consultation to analyse your hair and give you the best options that are most suitable for you. We will walk you through the procedure and answer any questions you may have. During this time, our surgeons will also be able to provide you with an accurate diagnosis for the number of grafts you will need and how much the treatment will cost.
If you're thinking of taking the next step towards your transformation and would like to know more, please book a consultation with one of our specialist surgeons today.
References
London's Hair Transplant Clinic for the LGBT community
FUE HAIR TRANSPLANT REVIEWS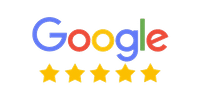 ★★★★★
The clinic is very clean and maintained to a high standard. Dr Vara was very professional, knowledgeable and caring. He was able to answer any questions I had and took the time to listen to any opinions I had. After the initial session Dr Vara has regularly kept a check on my progress and is there to answer any questions I have.
Rikesh Patel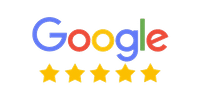 ★★★★★
Having thought about hair treatment for a long while as my hair has been receding around my temples, I was relieved to meet with Dr Fernando who made me very relaxed and developed a clear management plan for my hair loss. My hair loss is now under control and I couldn't be happier!
Vik M.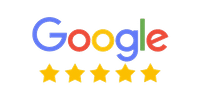 ★★★★★
Dr Fernando provided sound knowledge on FUE hair Transplant during my consultation, whilst showing genuine interest in my requirements and concerns. After the surgery, Dr Fernando kept in contact to hear my progress. I highly recommend them for their quality of work, patient care, good practice and competitive pricing.
Steven Lingham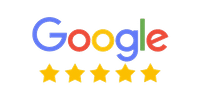 ★★★★★
From start to finish Dr Vara, Dr Fernando, and their wider team have been top class professionals. Everything from the initial consultation to the after care has been done to an extremely high standard, I can't stress this enough.
No doubt if I ever need another procedure (thanks genetics), I'll be sticking with the incredible team here.
Luke Elston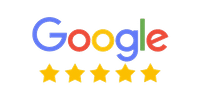 ★★★★★
The guys at The Treatment Rooms are seriously some of the best hair transplant surgeons in the UK.
I researched for months and went to countless consultations all across London, Manchester and Newcastle. Not only were they amongst the 'best value' for the number of grafts I needed, but Dr Fernando and his team were welcoming, knowledgable and walked me through the procedure from beginning to end with more detail than any consultation prior.
Jonathan Burns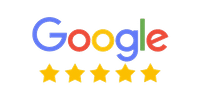 ★★★★★
The actual treatment itself was a lot less painful than expected. I was made to feel incredibly welcome and comfortable throughout the day - from preparing films for me to watch through to even providing me with drinks and lunch for that day. Most importantly, the results are fantastic, and I am delighted with how quickly I have seen a change to my hair line.
Rory Leadbetter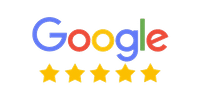 ★★★★★
Dr Fernando is one of the nicest doctors I've ever met. He went above and beyond in helping me with my concerns and providing personalised advice for me. I will be forever grateful.
Ol Dudley
August 10, 2023
Hair loss is a common problem among men, but the good news is that there are treatments…