What is a beard hair transplant?
A beard hair transplant is a procedure that takes hair from a part of the body, usually at the back of the scalp, and is transplanted to the beard area. A beard transplant can be suitable for people who have a lack of facial hair growth that could be caused by genetics or scarring.
How do beard transplants work?
There are two main types of beard transplants:
An FUE beard transplant is a popular technique. It harvests individual hair follicles one by one from the donor area (usually the back of the scalp, level with the ears). The surgeon will then make tiny incisions in the recipient beard area (where you want your new hair to grow). This is a delicate process that is aligned to the density and direction of the new beard hair.
Once the recipient area is ready, the hair follicles can be implanted. The FUE procedure leaves small circular scars in the donor area as opposed to the FUT procedure which can leave a noticeable "line" scar. There is also a shorter recovery time than when the FUT technique is used.
An FUE beard transplant is usually completed in one session and can take from 6 up to 10 hours to complete. Sometimes two sessions are needed when there is significant facial hair loss, or when additional density is required. Local anaesthetic is administered with injections for the procedure, and you should not feel any pain after these have been given.
An FUT beard transplant, sometimes referred to as the strip procedure, involves the removal of a small tissue strip from the donor area (usually the back of the scalp). After the donor area is closed, leaving a single scar, the strip is placed under microscopes and divided into several small grafts containing one to four hair follicles. Then, as with the FUE transplant, grafts are then placed into incisions at the recipient site.
As the FUT technique can transplant more hairs, it can be easier to transplant larger beards with this method. The FUT technique typically takes longer than FUE, with the procedure lasting from 6 up to 12 hours – this will vary according to the area being covered and the number of grafts being relocated. Local anaesthetic is usually administered for FUT beard transplants too.
BOOK A CONSULTATION TODAY
Beard transplants before and after
A beard transplant is a safe surgical procedure that offers permanent results. There is a range of beard styles for you to choose from, according to the areas of your jawline and face you want to treat. You can expect your transplanted hair to function as normal, and you'll be able to trim and shave your new beard as you usually would.
Beard transplant recovery and aftercare
You need 7 to 14 days to recover from the beard transplant procedure. After 14 days, you can resume your normal activities.
After 3 weeks, you can start to shave or trim your new beard. After two to three weeks, the new beard hairs may start to shed and fall out. Hair shedding after a transplant is an entirely normal part of the process. When this happens, new hair will grow to take its place.
There are several aftercare measures that you will be guided on by your surgeon, such as:
Avoid touching your beard at all during the first 5 days after the treatment
You can wash your face but not the transplanted beard area after the first day, but don't rub yourself dry – gently pat, instead
Avoid swimming in a pool for 4 weeks after the procedure
To avoid the increased risk of swelling, sleep flat on your back, with your head elevated for the first week
For more information about the aftercare and recovery process, we recommend using our hair transplant aftercare and recovery guide
Beard transplant side effects
While side effects of a beard transplant are uncommon, it's important to remember that this procedure is still a surgery and it involves a local anaesthetic, so it's important to watch out for and manage any potential side effects.
Among the side effects, you may experience are:
Mild swelling and bruising
Redness of the skin
Sensitivity at the donor or recipient beard area
You can expect a degree of scarring in the donor area for both an FUE and FUT beard transplant. An FUE beard transplant leaves small scars where the hair follicles have been taken from – these are often unnoticeable and are adequately covered by normal hair grown to a length 1 or 2.
Whereas, an FUT procedure leaves a long, fine scar at the back of the head. After the scar has been covered by surrounding hair it will be unnoticeable. Generally, hair will need to be grown long to conceal this linear scar.
A beard transplant does not leave scarring at the recipient site on the face. This means that you will be able to shave without revealing any noticeable scars after you have recovered from the procedure.
For more information about scars from FUE transplants and how to conceal them, please read our guide on What You Need To Know About FUE Hair Transplant Scars.
Beard transplants can cost anything in the region of £3,000 to £8,000 and over. The price can vary according to factors such as:
The clinic's reputation and the quality of the treatment that they provide
The location of the clinic
How many hair follicles are being relocated
When you are researching the cost of a beard procedure, note how the pricing is structured. Beard procedure prices could be quoted per graft or session.
A moustache usually requires around 500 to 800 grafts, a goatee beard requires 600 to 1,200 grafts, sideburns require 200 to 400 grafts, and a full beard can require 1,000 to 2,000 grafts per cheek.
However, the price will be disclosed by your surgeon at your consultation once they have determined how many grafts you will need. To find out how many grafts you may need, please visit our FUE hair graft calculator page.
Are you looking to have a beard transplant?
You can be confident in the knowledge that your beard transplant at The Treatment Rooms London is in the best possible hands. We provide a complete beard transplant package, with an aftercare package tailored to your individual requirements.
For more information, or to book a consultation with one of our lead surgeons, please contact us today.
FUE HAIR TRANSPLANT REVIEWS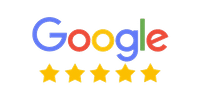 ★★★★★
The clinic is very clean and maintained to a high standard. Dr Vara was very professional, knowledgeable and caring. He was able to answer any questions I had and took the time to listen to any opinions I had. After the initial session Dr Vara has regularly kept a check on my progress and is there to answer any questions I have.
Rikesh Patel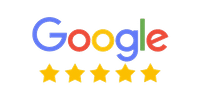 ★★★★★
Having thought about hair treatment for a long while as my hair has been receding around my temples, I was relieved to meet with Dr Fernando who made me very relaxed and developed a clear management plan for my hair loss. My hair loss is now under control and I couldn't be happier!
Vik M.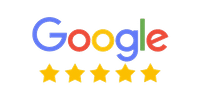 ★★★★★
Dr Fernando provided sound knowledge on FUE hair Transplant during my consultation, whilst showing genuine interest in my requirements and concerns. After the surgery, Dr Fernando kept in contact to hear my progress. I highly recommend them for their quality of work, patient care, good practice and competitive pricing.
Steven Lingham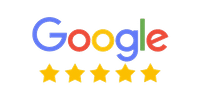 ★★★★★
From start to finish Dr Vara, Dr Fernando, and their wider team have been top class professionals. Everything from the initial consultation to the after care has been done to an extremely high standard, I can't stress this enough.
No doubt if I ever need another procedure (thanks genetics), I'll be sticking with the incredible team here.
Luke Elston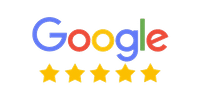 ★★★★★
The guys at The Treatment Rooms are seriously some of the best hair transplant surgeons in the UK.
I researched for months and went to countless consultations all across London, Manchester and Newcastle. Not only were they amongst the 'best value' for the number of grafts I needed, but Dr Fernando and his team were welcoming, knowledgable and walked me through the procedure from beginning to end with more detail than any consultation prior.
Jonathan Burns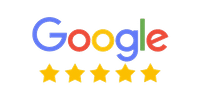 ★★★★★
The actual treatment itself was a lot less painful than expected. I was made to feel incredibly welcome and comfortable throughout the day - from preparing films for me to watch through to even providing me with drinks and lunch for that day. Most importantly, the results are fantastic, and I am delighted with how quickly I have seen a change to my hair line.
Rory Leadbetter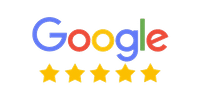 ★★★★★
Dr Fernando is one of the nicest doctors I've ever met. He went above and beyond in helping me with my concerns and providing personalised advice for me. I will be forever grateful.
Ol Dudley
November 9, 2023
Hair transplants are an incredible solution for individuals dealing with hair loss, helping boost levels of confidence…