Balding Crown & Crown Hair Transplant Surgery
Balding at the 'hair crown' or top of your head is a common experience that a lot of people go through at some point in their lives, especially those with a family history of hair loss. Hair transplant surgery can be performed to the crown to restore hair in this area by relocating the excess hairs from the back and sides of the scalp.
There are also many non-surgical hair loss treatments available that will help to preserve hair in your scalp and crown to prevent its loss.  
In this guide, we'll be talking about everything from what the crown is through to causes of hair loss in this area and treatments available.
The crown or 'vertex' of your hair is located on the highest point on top of your head. The hair that grows from this point, congregated around your scalp in a circular pattern or formation, is called a "hair whorl". You may even have two hair whorls in your crown which is also known as a 'double crown'. This is also normal.
BOOK A CONSULTATION TODAY
What is a crown hair transplant?
A crown hair transplant is an FUE hair transplant procedure that involves the surgical removal of individual hair follicles from donor areas found on the back and sides of the head and re-implantation of these follicles to the affected crown area.
Over the next 12- 18 months these implanted follicles will grow and thicken to provide coverage in the crown area.
CH's Crown transplant journey
Type of Surgery : FUE hair transplant
Hair Loss Level : Norwood 4
Number of Grafts : 1736
"Great professional service from start to finish. I had a crown and frontal hair transplant. The procedure day was easy and relaxed. The team were fantastic on the day, one year on and the results have been life changing to me"
How to tell if your hair is thinning at the crown
As part of the process of male pattern baldness, you may notice your hair starting to become thin at your crown. This is because dihydrotestosterone (DHT) targets not only the hairs on the front and top of your head but also your crown.
This is depicted in the Norwood scale for male pattern baldness below:
You will notice that the crown can be affected by male pattern baldness. In some men, the crown can thin and bald quicker than the front of the head. In others, it can thin and become bald over time in keeping with the natural progression of male pattern baldness. For example, you may realise you have reached Norwood 3 Vertex in your mid-30s or 40s.
Some cases of male pattern baldness can be rapid, with crown and frontal hair thinning & loss by the age of 25-30. 
Is crown hair loss different?
Losing hair on your crown can appear different from balding on the front. The underlying process that drives crown and frontal hair balding is the same. However, there are subtle differences that mean they look very different.
Because you look at your/someone else's crown from a steep angle, you look down onto the hair vertically. This means you can see more scalp, especially if you have dark hair and light skin. Have a look at the example below:
You can see that there were some hairs in this gentleman's crown but as they have thinned, more scalp is now visible. This has consequences for crown hair loss treatment. The patient above underwent surgery to his crown to create better coverage in the area. His result is shown on the right.
Treating and preventing crown hair loss
Crown hair transplants are not always the first treatment option. We understand that they can be expensive and If you're just starting to lose your hair, other non-surgical hair loss treatments may be more beneficial. 
By using non-surgical hair loss treatments like Finasteride and Minoxidil, you can prevent further hair loss and increase the density of each hair helping to hide any visible scalp. Together with undergoing surgery this will help to restore hair in your crown and prevent future hair loss in the area.
Have a look at the case below. You will notice the patient is experiencing thinning and balding of his crown. By taking treatment to promote hair growth and thicken hair he has treated his hair loss and hidden more scalp in his crown. This has reversed his Norwood 3 Vertex/ Norwood 4V, to a Norwood 2V/ Norwood 3.
Crown hair transplant surgery at The Treatment Rooms London
Unlike hair transplants at the front of the head, crown hair transplants generally require a lot more hair. This is because of the angle with which you look at the crown. 
Take the picture above as an example. We are looking directly down onto the gentleman's crown. Each hair is pointed directly at us and therefore less of the hair shaft is covering the surface of the scalp from our viewpoint. This means more scalp is visible.
For this reason, when we perform hair transplants on the crown, we require a larger volume of hair.
Because crown hair transplants require a greater volume of hair, your surgeon needs to carefully plan your operation. With a higher number of grafts needed, you and your surgeon will need to take into account the following points:
How much hair do you have on the back and the sides of your head?

Are your hairs thick or thin?

The approximate number of grafts required to give you the desired coverage

If you need a high number of grafts (e.g. >2000 follicles) then how will your surgeon plan the operation to make sure they all survive?

If it is a lengthy procedure should you and your surgeon consider splitting the operation over 2 sessions
Crown hair transplant cost
The cost for a crown hair transplant will depend on the size of your crown. It can range from £3000 to £8000 and you may require 2 sessions of surgery in the crown to grow adequate coverage.
The Treatment Rooms London also offers finance options for patients looking to spread the payment of their crown transplant over a year. Please mention your interest in our payment plans when you send your enquiry.
BOOK A CONSULTATION TODAY
Crown hair transplant aftercare
Crown hair transplants can be tricky to take care of once you have finished your operation. Because new grafts have been put into your crown, sleeping at night can be problematic. You might need to sleep at an angle to make sure you protect your grafts in the first 14 days.
As the grafts are at the back of your head where you cannot see them, you will need to be careful not to hit your head.  This is particularly problematic on the day of the operation. As you have had your head numbed, your ability to know where the top of your head is in relation to ceilings, roofs, and doors can be impaired, so we make an effort to escort you to a car or taxi after surgery.
Going through this hair transplant aftercare journey with your hair transplant surgeon is important. They need to make you aware of all the risks that you might encounter in the days following your operation.
Choosing to have a hair transplant
We encourage you to make sure your hair transplant surgeon is fully registered and licensed, including the clinic they work at. In the UK this includes both:
A GMC registration for the Surgeon

A CQC license for the clinic (take a look at our CQC license)
At The Treatment Rooms London, we welcome new patients exploring treatment options for their hair loss before deciding upon a hair transplant. As discussed above, this doesn't have to be your first port of call. 
For more information as to how The Treatment Rooms London will be able to help you with any non-surgical hair loss treatments or, to find out more about our FUE hair transplant process, get in touch. Our leading surgeons will book in a consultation whereby all treatment options will be explored culminating in a tailored patient journey specific to your needs.
FUE HAIR TRANSPLANT REVIEWS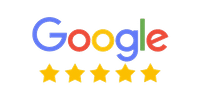 ★★★★★
The clinic is very clean and maintained to a high standard. Dr Vara was very professional, knowledgeable and caring. He was able to answer any questions I had and took the time to listen to any opinions I had. After the initial session Dr Vara has regularly kept a check on my progress and is there to answer any questions I have.
Rikesh Patel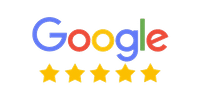 ★★★★★
Having thought about hair treatment for a long while as my hair has been receding around my temples, I was relieved to meet with Dr Fernando who made me very relaxed and developed a clear management plan for my hair loss. My hair loss is now under control and I couldn't be happier!
Vik M.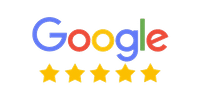 ★★★★★
Dr Fernando provided sound knowledge on FUE hair Transplant during my consultation, whilst showing genuine interest in my requirements and concerns. After the surgery, Dr Fernando kept in contact to hear my progress. I highly recommend them for their quality of work, patient care, good practice and competitive pricing.
Steven Lingham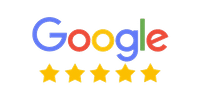 ★★★★★
From start to finish Dr Vara, Dr Fernando, and their wider team have been top class professionals. Everything from the initial consultation to the after care has been done to an extremely high standard, I can't stress this enough.
No doubt if I ever need another procedure (thanks genetics), I'll be sticking with the incredible team here.
Luke Elston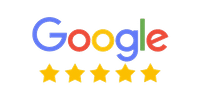 ★★★★★
The guys at The Treatment Rooms are seriously some of the best hair transplant surgeons in the UK.
I researched for months and went to countless consultations all across London, Manchester and Newcastle. Not only were they amongst the 'best value' for the number of grafts I needed, but Dr Fernando and his team were welcoming, knowledgable and walked me through the procedure from beginning to end with more detail than any consultation prior.
Jonathan Burns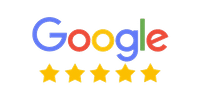 ★★★★★
The actual treatment itself was a lot less painful than expected. I was made to feel incredibly welcome and comfortable throughout the day - from preparing films for me to watch through to even providing me with drinks and lunch for that day. Most importantly, the results are fantastic, and I am delighted with how quickly I have seen a change to my hair line.
Rory Leadbetter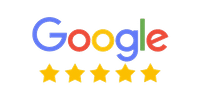 ★★★★★
Dr Fernando is one of the nicest doctors I've ever met. He went above and beyond in helping me with my concerns and providing personalised advice for me. I will be forever grateful.
Ol Dudley
November 9, 2023
Hair transplants are an incredible solution for individuals dealing with hair loss, helping boost levels of confidence…