A hair transplant for patients identifying as transgender can cost anywhere between £4,000 to £10,000. The price is primarily dependent on how many grafts you require for your transplant. Clinics will charge different prices depending on a number of factors. In this article, we will go through the main considerations when it comes to the cost of a transgender hair transplant, including:
Do you require a small or large hairline or crown feminisation surgery?

The surgeon's experience and skill
"I see lots of patients who identify as non-binary femme or female at different stages in their transition journey wanting to know how much it will cost to feminise their hairline. To know the cost of undergoing hair transplant surgery will always require an in person consultation where we can go through key considerations as part of the transition process and I encourage patients to speak to me about their wants and wishes."

Dr Dilan Fernando, Hair Transplant Surgeon and Director at The Treatment Rooms London
Transgender Hair Transplant Surgery
A transgender hair transplant involves transplanting grafts (hair) from the back and sides of the scalp to a hairline or crown to feminise the hairline or to restore hair where it has been lost in the crown. There are 2 main techniques for extracting the hair:
FUE Hair Transplant Surgery - this involves cutting each hair individually out and relocating them to feminise a hairline or restore hair in the crown

FUT Hair Transplant Surgery- this involves cutting a strip of skin from the back of the head, and then using this hair to transplant into a feminine hairline or crown
Transgender hair transplant cost - hairline feminisation and crown
The main factor in determining the cost of a transgender hair transplant is the area that needs to be transplanted either the hairline and/or crown.
Most commonly transgender hair transplant surgery involves feminising a hairline that has a masculine outline. Depending on how far back the hairline has receded will dictate the size of surgery and whether we suggest undertaking surgery over 2 sessions.
Hair transplant for hairline feminisation cost
At The Treatment Rooms London, for mild to moderate recession, the cost for hair transplant surgery for hairline feminisation will range between £4,000 to £6000. This will cover surgeries requiring 1000-1400 grafts. Patients may opt for a second procedure to further full feminisation of their hairline. This will cost a further £4,000 to £6,000.
The cost for larger hairline feminisation hair transplants requiring 2000 grafts will range between £6,000 to £8,000. An example of such a case can be seen below.
Hair transplant for scar concealment after facial feminisation surgery
Patients may also have had facial feminisation surgery and wish to conceal their hairline scar with a hair transplant. The cost for hair transplant surgery for scar concealment after facial feminisation will range between £4,000 to £6000, covering surgeries requiring 1000-1400 grafts.
Crown hair transplant surgery cost
Crowns tend to be much larger in surface area than a hairline or scar concealment surgery and patients can expect the area to require a much larger number of grafts. As a result the cost for surgery in the crown tends to be higher than other areas of the scalp. At The Treatment Rooms London, the cost will range between £4,000 to £10,000 for a crown hair transplant. This will cover surgeries that require between 500-2000 grafts. You can see a collection of crown hair transplants in our patient gallery.
The Surgeon's experience and skill in performing crown hair transplants
At The Treatment Rooms London, we have a dedicated hair transplant Surgeon, Dr Fernando, who consults and operates on all patients who are transitioning. He has a wealth of experience in advising on the following considerations:
The best time to undergo hairline feminisation hair transplant surgery in keeping with other facial feminisation surgeries

How much hair you will need to shave to perform surgery; understanding that most of his patients prefer to have as little amount of hair shaved
Dr Fernando carries out all major aspects of transgender hair transplant surgery, including:
Extraction of hair

Re-implantation of hair using an implanter pen or the DHI method into the the areas that require operating on. This is particularly beneficial when directing the flow of hair to mimic a natural feminine hairline
Our Surgeons are also the owners of our hair transplant clinic and are hands-on throughout your surgical process. They take pride in the high level of care and involvement they have in their patient's care. For this reason, the price for a transgender hair transplant will reflect our high standard of care.
Transgender hair transplant finance
The Treatment Rooms London offers 12 months 0% finance options to patients who are looking to spread the cost of their transgender hair transplant. If you are interested in finding out more about our finance plans for your hair transplant please let us know.
Are you interested in finding out the cost of your transgender hair transplant?
Treatment Rooms London is a renowned hair transplant clinic. If you are interested in surgery and the cost of a transgender hair transplant book a consultation with one of our Surgeons – call 020 8706 0076 or contact the team via our website.
FUE HAIR TRANSPLANT REVIEWS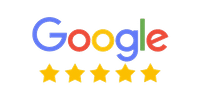 ★★★★★
The clinic is very clean and maintained to a high standard. Dr Vara was very professional, knowledgeable and caring. He was able to answer any questions I had and took the time to listen to any opinions I had. After the initial session Dr Vara has regularly kept a check on my progress and is there to answer any questions I have.
Rikesh Patel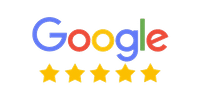 ★★★★★
Having thought about hair treatment for a long while as my hair has been receding around my temples, I was relieved to meet with Dr Fernando who made me very relaxed and developed a clear management plan for my hair loss. My hair loss is now under control and I couldn't be happier!
Vik M.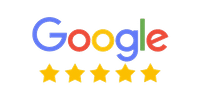 ★★★★★
Dr Fernando provided sound knowledge on FUE hair Transplant during my consultation, whilst showing genuine interest in my requirements and concerns. After the surgery, Dr Fernando kept in contact to hear my progress. I highly recommend them for their quality of work, patient care, good practice and competitive pricing.
Steven Lingham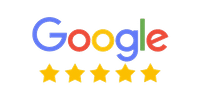 ★★★★★
From start to finish Dr Vara, Dr Fernando, and their wider team have been top class professionals. Everything from the initial consultation to the after care has been done to an extremely high standard, I can't stress this enough.
No doubt if I ever need another procedure (thanks genetics), I'll be sticking with the incredible team here.
Luke Elston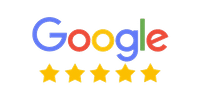 ★★★★★
The guys at The Treatment Rooms are seriously some of the best hair transplant surgeons in the UK.
I researched for months and went to countless consultations all across London, Manchester and Newcastle. Not only were they amongst the 'best value' for the number of grafts I needed, but Dr Fernando and his team were welcoming, knowledgable and walked me through the procedure from beginning to end with more detail than any consultation prior.
Jonathan Burns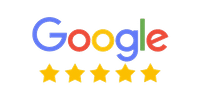 ★★★★★
The actual treatment itself was a lot less painful than expected. I was made to feel incredibly welcome and comfortable throughout the day - from preparing films for me to watch through to even providing me with drinks and lunch for that day. Most importantly, the results are fantastic, and I am delighted with how quickly I have seen a change to my hair line.
Rory Leadbetter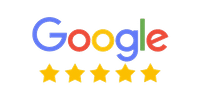 ★★★★★
Dr Fernando is one of the nicest doctors I've ever met. He went above and beyond in helping me with my concerns and providing personalised advice for me. I will be forever grateful.
Ol Dudley
November 9, 2023
Hair transplants are an incredible solution for individuals dealing with hair loss, helping boost levels of confidence…