How much does an FUE hair transplant cost? The price for a hair transplant can range from £3000 to £8000 or more depending on the complexity of the surgery and the number of surgery sessions you may require.
Small areas of recession or balding may only require 1 session of surgery with the price ranging between £3000- £5000. Large areas of surgery may require 1 or 2 sessions of surgery with the price ranging between £4000-£8000 for each session.
If planned and completed correctly by an accredited hair transplant surgeon, your result should last a lifetime. The price for surgery is calculated on the number of grafts you will require. The Treatment Rooms London is one of London's renowned hair transplant clinics and charges £4 per graft, with the price for surgery starting at £3,000. 
What is the cost of a hair transplant at The Treatment Rooms London?
| Number of Grafts | Total Price |
| --- | --- |
| 500 Grafts - 1000 Grafts | £3,000 - £4,000 |
| 1000 grafts - 2000 grafts | £4,000 - £8,000 |
| 2000 grafts - 4000 grafts* | £8,000 - £16,000 |
*For surgeries where patients require  > 2000 grafts, our Surgeons recommend splitting surgery over 2 sessions (or days) for the your safety and to improve the quality of the result
If you're after a rough estimate as to how much your FUE hair transplant will cost, take a look at our hair transplant graft calculator which takes into account a number of factors including age, gender, hair colour, and hair type as well as providing interactive diagrams that allow you to identify the affected area. All of the above factors are important when determining the final cost.
An exact price for your surgery will only be given during a face-face consultation. This price includes your hair transplant aftercare and recovery follow-up. The London Treatment Rooms will also provide you with a step by step guide on everything you need to know about the recovery process, from the amount of time it takes to heal to washing instructions.
How is the cost of a hair transplant calculated?
Calculating the cost of an FUE hair transplant is not a one size fits all approach nor should you trust a practice that offers a package like this. Each patient case is unique and as such, the cost is tailored based upon a variety of factors that ensure the best possible outcome for the patient.
At The Treatment Rooms London, we take great pride in our consultation process that assesses a patient's hair transplant needs. The complexity of the procedure, which determines the final cost, takes into account a handful of factors including:
The amount of hair that needs to be transplanted

Risk of further hair loss

How best to maximise the use of hair in the donor areas

Hair type

Hair texture

Length of the procedure

How many grafts and what density you require

Whether you would like to have unshaven or shaven hair transplant surgery?
These factors are unique and change on a case-by-case basis. This is why it is important that you take part in an in-depth consultation with our Surgeons that assess the true extent of your hair transplant needs.
The dangers of a cheap hair transplant
In the world of hair transplants, cheap is expensive. An FUE hair transplant can be a complex procedure that takes into account a number of factors that not only determine if you are a good candidate for a hair transplant but also and more importantly, what is the best way to go about achieving a lasting result.
As we have covered in the information above, there does not exist a one size fits all approach to FUE hair transplants. For a lot of patients, there is often very little margin for error not only because of the cost of the procedure but also, the amount of hair initially available in donor areas that facilitate the transplant.
A number of the cheap packages can cut corners in a patient's care and don't perform the required due diligence on their individual hair loss situation, or provide after-care support or checkups.
This can result in poor results but also ongoing hair loss for the patient making their hair transplant result redundant. Having to repair a bad result can mean the cost doubles for patients choosing to undergo a cheap hair transplant when they could have saved more if they had taken a considered decision when initially choosing a clinic for their first procedure.
This is why it is important that you do your research as to which surgeon you want to go with. At the end of the day, the more you pay generally dictates the quality of service that you will receive.
What to consider when choosing a clinic?
When choosing a hair transplant clinic to perform your surgery, you need to make sure you do your due diligence. In the UK, hair transplant clinics should be registered with the CQC and their Surgeons registered with the GMC.
Is the practice licensed and are the Surgeons qualified?
First of all, is the practice accredited with a relevant governing body? In the UK, all hair transplant clinics should be registered with the CQC. The CQC inspects and rates clinics to assess the quality of care and how safely it is delivered. Why not take a look at the CQC Report for The Treatment Rooms London as an example.
Are the surgeons qualified? To find this information out, have a scan through the practice's website. You are looking to identify a general 'about page' that gives background information on each of the Surgeons. Each Surgeon should have a membership number proving their registration with the General Medical Council. If this information is not clear (a warning sign) then you can always check the GMCs website to see if the Surgeon is licensed to practice.
At the Treatment Rooms London, the practice adheres to the strictest of standards set by the Care Quality Commission with all of our Surgeons registered with the General Medical Council.
Our Surgeons are also members of the British Association of Hair Restoration Surgery, an organisation that ensures Surgeons uphold stringent codes of conduct when it comes to the practice of hair transplant surgery. Dr. Fernando sits on the Executive Committee of the organisation, helping to raise the profile of safe, quality surgery in the UK and Dr. Vara is a Full Surgical Member of the organisation too.
What does the service include?
You want to be sure that you are getting value for money with your procedure, this includes making sure that you receive the required attention before the procedure and care following the treatment to avoid any complications.
As a standard, there should exist an in-depth qualification process that determines whether or not you are a candidate for having a hair transplant. This process will also determine the best approach to managing ongoing or future hair loss.
Following your FUE hair transplant, is support provided regarding recovery and the required medications needed?
The Treatment Rooms London prides itself on its hair transplant aftercare and recovery process, ensuring the patient is as comfortable as possible. From required medications through to scheduled check-ups, this is covered in the cost quoted following your initial consultation.
Patient reviews and a Surgeon's digital footprint
One of the best indicators of a quality service is patient reviews. Any practice worth its weight will have a reviews section on their website because they have nothing to hide.
Quality Surgeons generally have a strong digital footprint across the web as hair transplants are often built upon reputation. Make sure to type your Surgeon's name into Google before committing to surgery.
Checking reviews and a Surgeon's digital footprint provides patients with greater insight into who you are putting your trust in.
Take a look at our patient reviews page for more information as to what patients think about us. Why not also type our Surgeon's names into Google and see what comes up?
Dr. Roshan Vara and Dr. Dilan Fernando are both members of the GMC and British Association of Hair Transplant Surgery who have been conducting successful FUE hair transplants for a number of years. As a result, they are sought after by the media for their opinions on news related to hair loss and hair transplant surgery.
The Treatment Room's FUE Hair Transplant Testimonials
FUE HAIR TRANSPLANT REVIEWS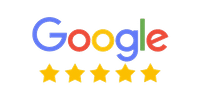 ★★★★★
The clinic is very clean and maintained to a high standard. Dr Vara was very professional, knowledgeable and caring. He was able to answer any questions I had and took the time to listen to any opinions I had. After the initial session Dr Vara has regularly kept a check on my progress and is there to answer any questions I have.
Rikesh Patel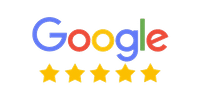 ★★★★★
Having thought about hair treatment for a long while as my hair has been receding around my temples, I was relieved to meet with Dr Fernando who made me very relaxed and developed a clear management plan for my hair loss. My hair loss is now under control and I couldn't be happier!
Vik M.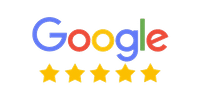 ★★★★★
Dr Fernando provided sound knowledge on FUE hair Transplant during my consultation, whilst showing genuine interest in my requirements and concerns. After the surgery, Dr Fernando kept in contact to hear my progress. I highly recommend them for their quality of work, patient care, good practice and competitive pricing.
Steven Lingham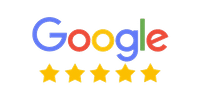 ★★★★★
From start to finish Dr Vara, Dr Fernando, and their wider team have been top class professionals. Everything from the initial consultation to the after care has been done to an extremely high standard, I can't stress this enough.
No doubt if I ever need another procedure (thanks genetics), I'll be sticking with the incredible team here.
Luke Elston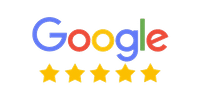 ★★★★★
The guys at The Treatment Rooms are seriously some of the best hair transplant surgeons in the UK.
I researched for months and went to countless consultations all across London, Manchester and Newcastle. Not only were they amongst the 'best value' for the number of grafts I needed, but Dr Fernando and his team were welcoming, knowledgable and walked me through the procedure from beginning to end with more detail than any consultation prior.
Jonathan Burns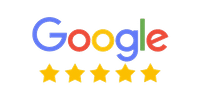 ★★★★★
The actual treatment itself was a lot less painful than expected. I was made to feel incredibly welcome and comfortable throughout the day - from preparing films for me to watch through to even providing me with drinks and lunch for that day. Most importantly, the results are fantastic, and I am delighted with how quickly I have seen a change to my hair line.
Rory Leadbetter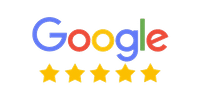 ★★★★★
Dr Fernando is one of the nicest doctors I've ever met. He went above and beyond in helping me with my concerns and providing personalised advice for me. I will be forever grateful.
Ol Dudley
June 1, 2022
If you are a male to female (m2f) transgender person, who has either transitioned or is in…