The so called tweakment- treatments that are subtle, natural and rejuvenate you. A tweak here and there can make a world of difference. 2017 and 2018 saw an increasing number of people looking for unnatural jawlines and cheek bones. In 2019 we are expecting a trend towards dermal filler treatments that provide subtle changes for natural looks.
What is a "Tweakment"?
The #tweakment hashtag has been trending recently and we wanted to find out more. We think everyone has had enough of the drastic changes seen by injecting too much Botox®, filler or planting a hairline too far forward. It's unnatural and often obvious. What happened to subtlety and beauty?
Having a minor adjustment here and there, a so called tweak, can change your entire complexion. Carefully placed dermal filler in areas where you have aged can recreate bone structure and replenish fat loss. This means you change from a sunken tired appearance, to an uplifted rested and rejuvenated look.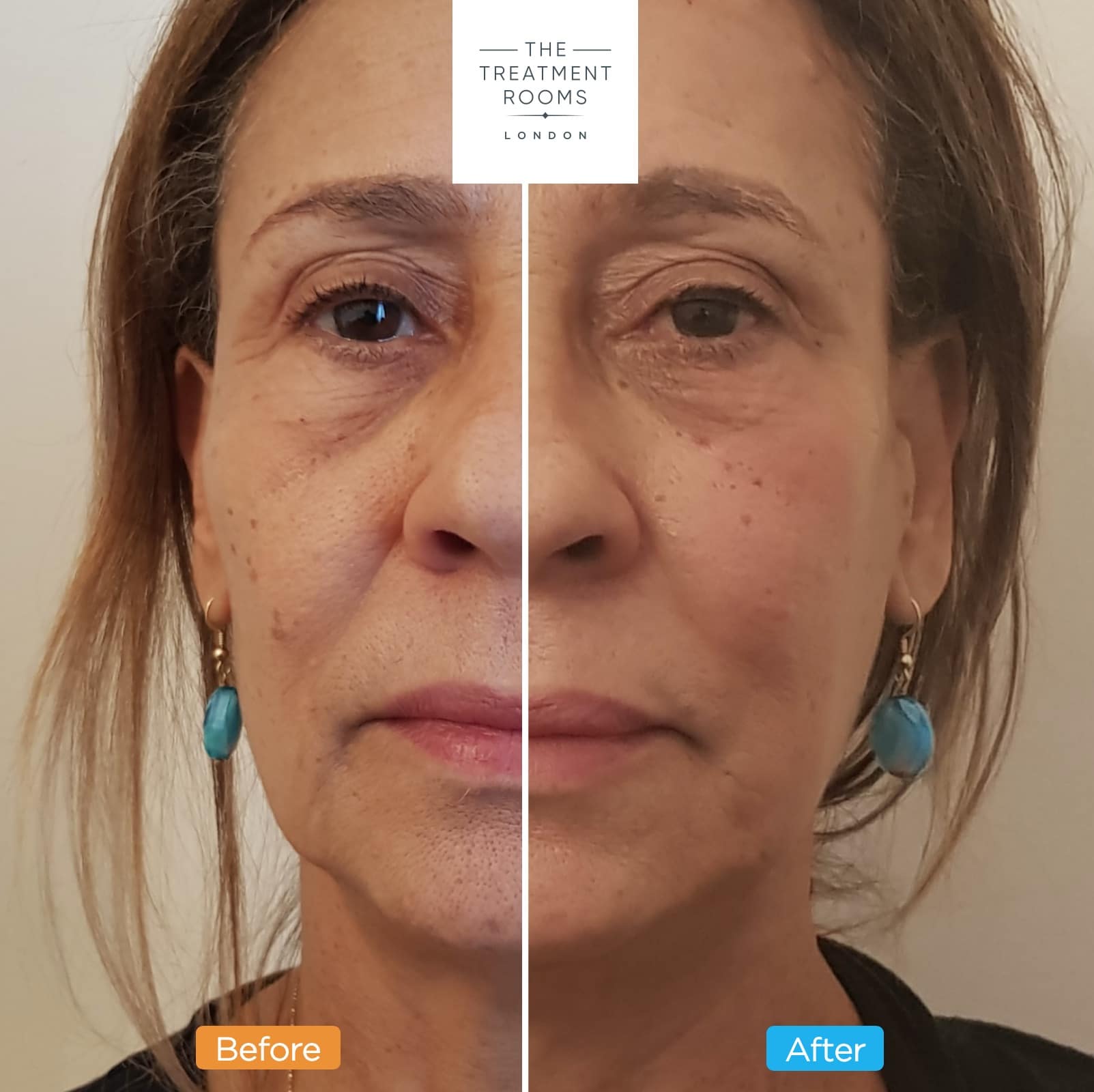 Take the example above. This lady had 2mls of dermal filler to rejuvenate her mid cheeks. As a result she now boasts a healthy, full facial complexion that marries well with her face shape. You can notice her cheeks appear fuller and her eyes less tired as a result.
Why the change to "tweakment"?
Everyone knows what can be achieved with dermal fillers. Full lips, high cheek bones, contoured jaws, nose jobs and more. This has led to many injectors looking to showcase their work obviously through places like instagram. Big changes capture bigger attention but that doesn't always mean the change is best for the patient.
Now that everyone has had time to learn about dermal fillers they aren't so impressed by drastic differences but are more interested in the artistic ways dermal fillers can be placed in order to achieve a truly beautiful outcome.
Interestingly, an artistic compared the new "dermal filled" faces of today's instagram world to the beauty icons of the past- Grace Kelly, Marilyn Monroe and Audrey Hepburn. He also put in a twist- what if Grace Kelly and Co. had dermal filler and what would they look like today? Have a look by clicking this link (here) and have a read. It's easy to say we prefer the natural look!
A number of "tweakments" is what we suggest to our patients. Small, impactful changes that reverse those tell-tell ageing signs will be the new trend in 2019. Mark our words!