The Treatment Rooms London is a specialist FUE hair transplant clinic catering to patients suffering from hair loss or who wish to alter the appearance of their hair. The clinic is renowned for its natural hair transplants performed by its owners and hair transplant Surgeons Dr Fernando and Dr Vara, both having a wealth of experience operating on individuals who are in the public eye. This includes:
Sportspersons and athletes
Actors, actresses
C-suite individuals working in Fortune 500 companies
Broadcasters
TV and social media personalities
Government officials
Businesspersons
Can we help with ensuring your hair transplant is not noticeable?
Our surgeons are able to perform unshaven and minimally shaven procedures so VIP patients are able to hide or cover their hair transplant post-procedure.
Our surgeons will be able to advise on how surgery can be carried out with these wishes in mind and also advise on how long it will take before public-facing activities can recommence. They are able to work with production and personal relations teams to give approximate timescales on return to work and training.
How does our clinic offer discretion to visiting VIP patients?
Our hair transplant clinic is located inside a gated entrance complex so there is no public access to the clinic unless pre-scheduled. There is private car parking right outside the clinic door allowing quick easy entrance into the clinical space. The clinic is located in Putney, close to inner London but far from the busy streets of the city where being spotted is a risk.
We have a dedicated private waiting area with a discrete private entrance into a consultation room to ensure complete discretion.
There is a private surgical floor with staff-only access where the surgery and your post-surgery recovery takes place.
On leaving the clinic we can guide you into your transport home in a private parking space adjacent to the clinic inside a gated court. This ensures no public can see who is visiting the clinic.
How does our clinic keep your medical records confidential?
Our clinic uses a digital records system - Meddbase Medical Management Systems. The company has decades of experience in managing healthcare records confidentially. We would normally use your full name and date of birth for our records however if you wish to have some anonymity, we are able to use an alias name. If you wish to remain offline, we can utilise an entirely paper-based record system for your care with paper records stored on-site in a locked area.
Do we work with a wider support team?
Our Surgeons are experienced in working together with the support team members to ensure the preparation and recovery from a hair transplant is optimised to fit with life and work schedules.
They include:
Personal assistants
Personal trainers
Nutritional therapists
Life coaches
Hair stylists
If you wish to include your wider support team in the plans for your hair transplant please let your hair transplant surgeon know.
Price for VIP Hair Transplants at The Treatment Rooms London
Initial Virtual Consultation: £150
In-Person Consultation: £200
Subsequent Consultations: £100
Surgery Price: from £15,000
Administrative fees for packages sent to place of residence: £50
Contacting us for your hair transplant
If you wish to explore having a hair transplant with our clinic with the dedicated discrete service above please let us know in your initial enquiry. We are able to coordinate with personal assistants on booking and scheduling appointments
FUE HAIR TRANSPLANT REVIEWS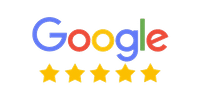 ★★★★★
The clinic is very clean and maintained to a high standard. Dr Vara was very professional, knowledgeable and caring. He was able to answer any questions I had and took the time to listen to any opinions I had. After the initial session Dr Vara has regularly kept a check on my progress and is there to answer any questions I have.
Rikesh Patel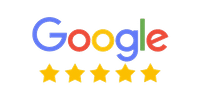 ★★★★★
Having thought about hair treatment for a long while as my hair has been receding around my temples, I was relieved to meet with Dr Fernando who made me very relaxed and developed a clear management plan for my hair loss. My hair loss is now under control and I couldn't be happier!
Vik M.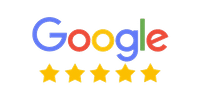 ★★★★★
Dr Fernando provided sound knowledge on FUE hair Transplant during my consultation, whilst showing genuine interest in my requirements and concerns. After the surgery, Dr Fernando kept in contact to hear my progress. I highly recommend them for their quality of work, patient care, good practice and competitive pricing.
Steven Lingham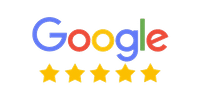 ★★★★★
From start to finish Dr Vara, Dr Fernando, and their wider team have been top class professionals. Everything from the initial consultation to the after care has been done to an extremely high standard, I can't stress this enough.
No doubt if I ever need another procedure (thanks genetics), I'll be sticking with the incredible team here.
Luke Elston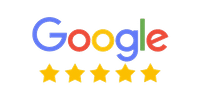 ★★★★★
The guys at The Treatment Rooms are seriously some of the best hair transplant surgeons in the UK.
I researched for months and went to countless consultations all across London, Manchester and Newcastle. Not only were they amongst the 'best value' for the number of grafts I needed, but Dr Fernando and his team were welcoming, knowledgable and walked me through the procedure from beginning to end with more detail than any consultation prior.
Jonathan Burns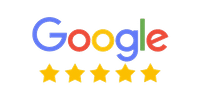 ★★★★★
The actual treatment itself was a lot less painful than expected. I was made to feel incredibly welcome and comfortable throughout the day - from preparing films for me to watch through to even providing me with drinks and lunch for that day. Most importantly, the results are fantastic, and I am delighted with how quickly I have seen a change to my hair line.
Rory Leadbetter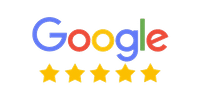 ★★★★★
Dr Fernando is one of the nicest doctors I've ever met. He went above and beyond in helping me with my concerns and providing personalised advice for me. I will be forever grateful.
Ol Dudley
September 21, 2023
Minoxidil is a popular medication taken by those looking to address their hair loss. While Minoxidil can…