Norwood Scale: 3
Surgery: Follicular Unit Excision (FUE)
Number of Grafts: 1515
This patient was suffering from androgenic alopecia, commonly called male pattern baldness. He had receded frontally, in his forelock and in his temples. Our Surgeons at The Treatment Rooms London first explained that he would benefit from considering medications to prevent further hair loss and treat his androgenic alopecia. The patient, after stabilising his hair loss with Finasteride, then chose to restore his hair in his forelock and hairline by undergoing a hair transplant. His fine, curly hair makes for a challenging hair transplant case with some limitations on what can be achieved with a result. However, after our Surgeons counselled him accordingly, he was happy to restore his hairline with surgery.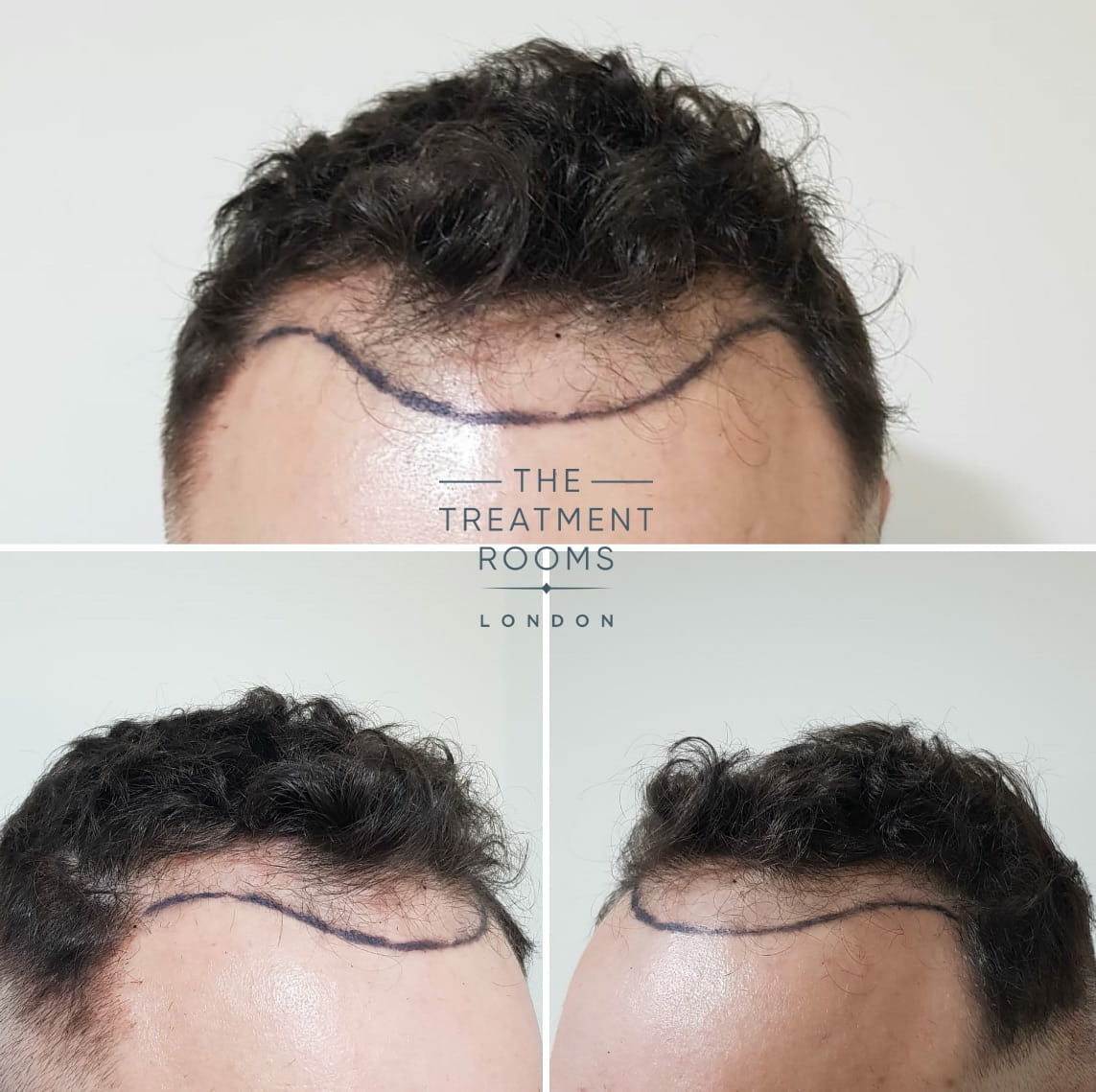 Read more about hair transplant surgery here:
Extraction of 1515 grafts for implantation into the forelock, frontal and temple hairlines to restore hair in areas that had receded. This was carried out using the FUE (follicular unit excision) technique.
interested in having a hair transplant?
Our surgeons would welcome a visit by you into our clinic. Choosing to have a hair transplant is a big decision and we take our time to answer your questions surrounding this treatment.
Before and after hair transplantation
This patient's result is 18 months post hair transplantation.
May 15, 2020
Coronavirus (COVID-19) is a current pandemic causing ramifications across the World. As a designated healthcare facility, The…