Norwood Scale: 5
Surgery: Follicular Unit Excision (FUE)
Number of Grafts: 1758
As you can see this gentleman was suffering from aggressive hair loss balding and receding in his frontal region. He required surgical treatment to his frontal scalp to restore his hair to a natural position.
Read more about hair transplant surgery here: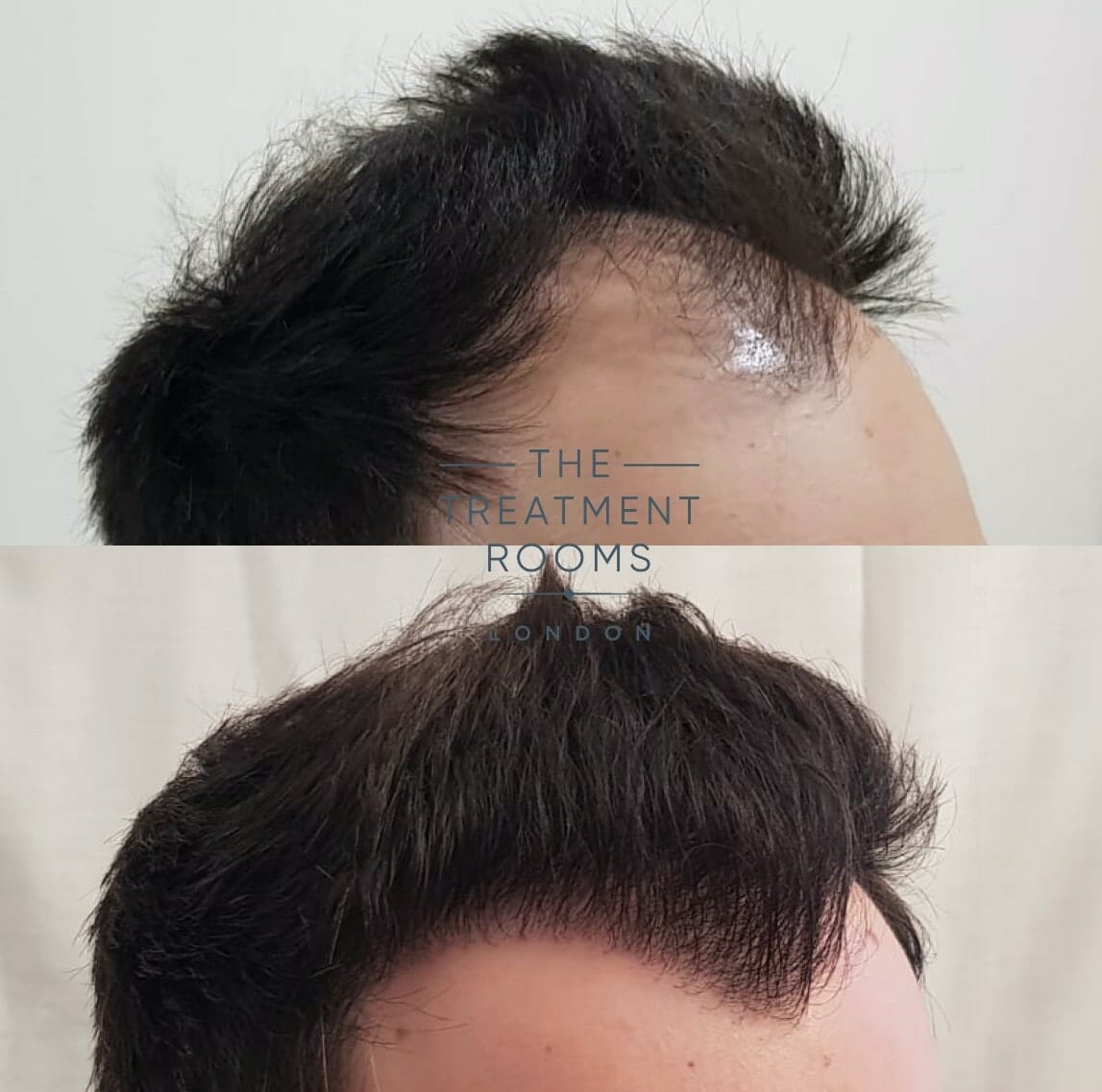 This gentleman was diagnosed with Norwood stage 5 male pattern baldness. He underwent FUE hair transplantation to his frontal region to restore his hair back to its natural position. His hairline may seem slightly receded in this picture however this was the gentleman's natural hairline as a younger adult.
Before and after hair transplantation
This patient's result is 11 months post-surgery. We can expect further growth and thickness over the next 7 months.
Extraction of 1758 grafts for implantation into the frontal and mid-scalp region. This was carried out using the FUE (follicular unit excision) method in one session.
Interested in having a hair transplant?
Our surgeons would welcome a visit by you into our clinic. Choosing to have a hair transplant is a big decision and we take our time to answer your questions surrounding this treatment.
August 10, 2023
Hair loss is a common problem among men, but the good news is that there are treatments…